Enter your ZIP Code
to get insurance quotes in your area
Honda Civic Car Insurance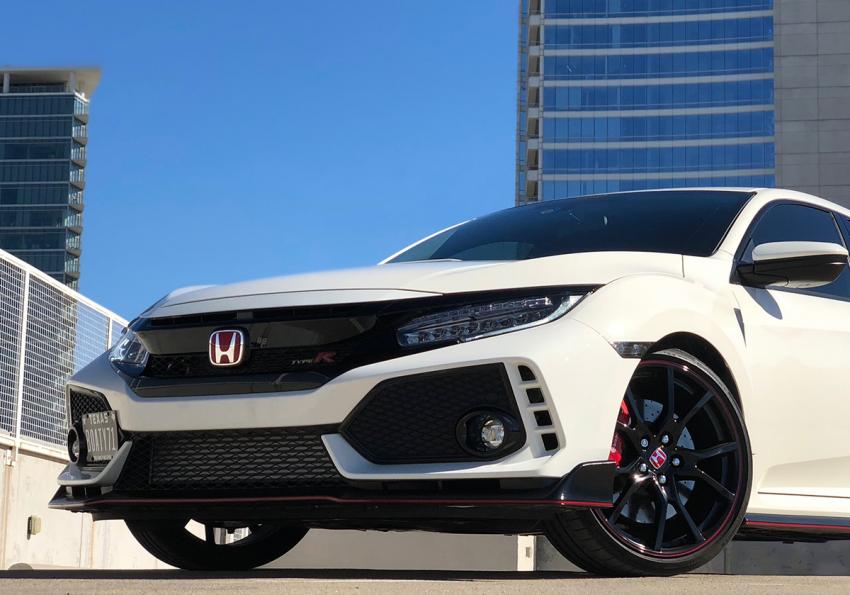 The Honda Civic is a vehicle that has been incredibly popular for a large number of years. This reputation means that people are consistently looking into purchasing one and are always curious to know how much auto insurance coverage for the vehicle costs. Here's where you can get the information you are looking for in terms of auto insurance policies for the Honda Civic.
Honda Civic Car Insurance Rates
It is essential to point out that the Honda Civic is a cheap car to purchase a car insurance plan for, relatively speaking. The mean rate of insurance for them is over $300 less than the national mean, and even though the car insurance is cheap for the vehicle, it provides a less than ideal cost-to-insure value. This means that the insurance premiums for the vehicle cost more than average in relationship to the purchase cost of the car itself.
What Factors Affect Car Insurance Rates For Honda Civic?
There are quite a few factors that affect insurance rates in general, including a person's age, driving record, the location where the vehicle is garaged, and more. The number of miles a vehicle will be driven in a given year is also one of the variables that is used to determine auto insurance rates. While there are a large number of variables involved, not all of these variables are directly related to the vehicle a person purchases. There are some factors which affect insurance rates that are directly tied to the car being insured being a Honda Civic.
The year of the vehicle is a determining factor for auto insurance rates on any vehicle. Even if the car goes by the same name, a 2016 and 2017 vehicle may have different risks associated with them, unique safety features, different reliability ratings, and more. If you are looking to purchase a vehicle and are weighing how much the insurance on the car will cost, be sure to use an accurate year when requesting free car insurance quotes online.
The number of miles a vehicle has on it is also important, since vehicles wear down at different rates. Additionally, several features can be found on cars which can help decrease the car insurance rates a person will pay. These additional features can include safety features that reduce the risk of injury if an accident occurs and other systems that decrease risk in other ways, such as theft.
Looking into the discounts that you can qualify for when purchasing a car insurance policy can also help you save money and be a factor in determining your rates. It is important to get the right amount of coverage for your needs, keeping in mind that if you raise or lower your deductibles, your auto insurance prices are affected.
To get the best auto insurance rates for your Honda Civic, make sure to take advantage of the tools on this site and compare quotes from multiple companies. Pay attention to the things that you can improve upon in order to save money, including improving your driving record and in some states, improving your credit. Not all states allow car insurance providers to consider credit scores when determining rates.
Honda Civic Money-Saving Safety Features
There are quite a few features that can be included to help you save money on your car insurance plans. Keep in mind that not all of these features are going to be available on every model and every year that the Honda Civic was released. Take a look at the variety of safety features that are offered, including antilock brakes, stability control, front impact airbag, security systems, and more.
Safety Options
The 2019 Honda Civic has a lot of available safety options, as well as safety options that are included in all models. Auto safety options available in this vehicle include antilock brakes, stability control, overhead airbags, side impact airbags, front impact airbags, pretensioners, and there are also additional security options available for the Civic. Make sure to look at what the vehicle you are interested in purchasing includes, and note that the cost for this vehicle can range quite a bit depending on which options you choose for it.
The Honda Civic, in the year 2019, gets 25 miles per gallon for city driving and 36 miles per gallon for highway driving. Of course, several variables can impact this. The car is a popular choice with drivers who are looking for vehicles with its set of specifications. There are three trim families, the LX, the Sport, and the EX. These have different price ranges, with the more expensive trims having additional add-ons available.
Security Options
Some security systems come with the Honda Civic, and again these can vary depending on the year the vehicle was produced. The car is equipped with ways to anticipate/detect unwanted entry into the car. Additionally, there is a disable device that prevents the vehicle from starting if the original manufacturers key is not used. Keep in mind that people always have the ability to add additional security systems and options to their vehicles on their own, which many people do decide to do.
Performance Options
The least expensive model of Honda Civic, in terms of basic pricing, is the LX. This has a six-speed transmission, often with overdrive. The vehicle is a front-wheel-drive type and has both an ABS system and traction control. The wheels are 16-inch steel wheels, and the vehicle includes front air conditioning as an option. An AM/FM stereo is also included, as well as a first row LCD monitor. All doors are equipped with key fob remote keyless entry, and the vehicle has a cloth seat trim standard.
The Sport version of the Honda Civic has 18-inch aluminum wheels instead of the 16-inch steel wheels of the LX model, and also has front fog/driving lights. The EX version of the 2019 Honda Civic has an upgraded engine, an upgraded transmission, and a number of other options as well. It comes with 17-inch aluminum wheels, dual-zone automatic air conditioning, heated seats, satellite radio, and more. There are also other models of Honda Civic, including S, EX-L, Touring, and Sport Touring. Each of these gets progressively higher in cost and have additional features. Having numerous models, people can find a good fit for their wants. Customization gives a lot of options. It also means that the rates people pay for car insurance can vary quite a bit.
Honda Civic Insurance Discounts
Fortunately, there are quite a few ways to save money on car insurance for people who are driving a Honda Civic. Adding multiple cars to your insurance plan can help you save money, as can bundling your insurance policy with other types of insurance. Look into every car insurance discount you can qualify for, and make sure to compare rates with multiple companies to find the best one. This site is the best place to get all of your car insurance questions answered and to get the best prices for car insurance on a Honda Civic.