Enter your ZIP Code
to get insurance quotes in your area
What is the Virginia Exchange/Marketplace?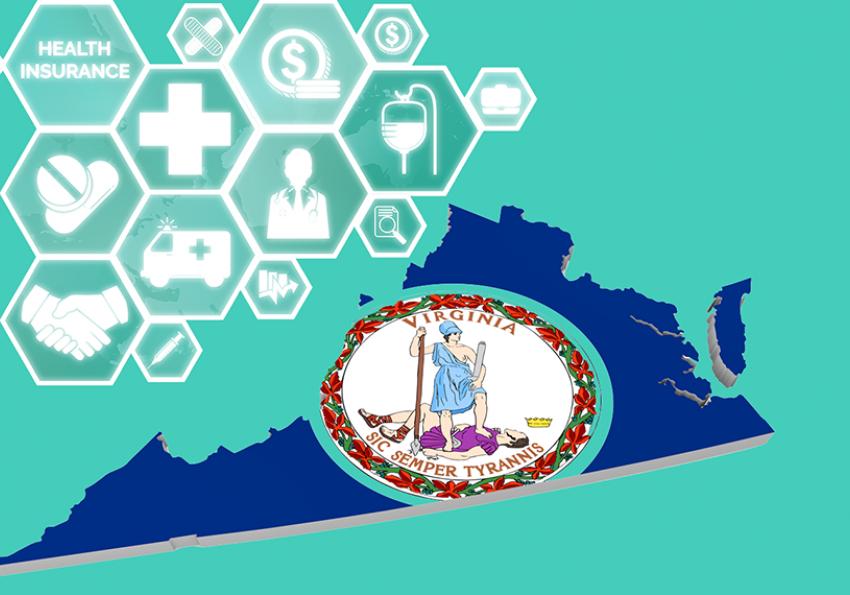 Health insurance is extremely helpful and protects people financially if emergency situations occur. Not only that, but month-to-month medical expenses can add up. Whether it is regular prescriptions, doctor's appointments, hospital care, lab tests, or a wide array of other things, there is a lot to consider in terms of healthcare costs. Getting a health insurance policy is a fantastic way to make sure you have coverage for these essential benefits and more. The Affordable Care Act put forth requirements and guidelines to help more people get health insurance coverage while also putting mechanisms in place that were designed to slow the rising costs of healthcare across the nation.
What Is The Virginia Exchange/Marketplace?
To enroll in ACA compliant health insurance plans, you can go to a federally-facilitated marketplace and shop around. The Virginia Exchange is where you can go to get healthcare coverage for your family, yourself, and your dependents. By visiting the Virginia Marketplace, you will see a wide variety of choices in terms of healthcare companies and plans. With a lot of variety all in one place, you can more easily find a policy that fits your budget and your needs. Make sure to compare insurance carriers as well, as they have different financial strength ratings and customer service strengths.
Do Virginia Plans Offer Comprehensive Coverage?
Plans that are Affordable Care Act-compliant are required to cover people for ten essential benefits. These benefits include emergency room visits, hospital inpatient care, pre-and postnatal care, mental health and substance abuse disorder services, lab tests, outpatient care, rehabilitation services, preventative services, and pediatric care services. This outline provides knowledge of the basic minimum coverages a plan must provide, but each plan can vary in what they offer. Due to this, it is essential to compare the details of each plan before choosing one.
Also, note that it is possible to get supplemental insurance plans and other alternative options for health insurance to work alongside the plan you have selected. There are multiple types of plans on the Virginia Marketplace, which go by the names Bronze Plans, Silver Plans, Gold Plans, And Platinum Plans. These plans offer different amounts of coverage while also keeping things easier to understand.
The Different Marketplace Health Insurance Plan Options
The entry-level plan that is available for people on the Virginia Exchange is the Bronze Plan. This plan gives people the lowest health insurance premiums available, but they also provide the lowest amount of coverage. About 60% of all medical bills, once a person has reached their deductible, are covered. If you are on a more limited budget and do not anticipate any issues arising from poor health or emergencies, this plan could be the top health insurance choice for your situation.
The next plan is the Silver Plan. These plans cover around 70% of medical expenses. This is, once again, after the deductible is reached. The additional 10% in comparison to the Bronze Plan's can make a big difference for people who spend more on healthcare. The plans offer slightly higher premiums than the Bronze Plans do but provide people an option to have a comprehensive health insurance plan in place.
Another available plan is the Gold Plan. After reaching the deductible, this plan pays for 80% of medical bills. This is a higher amount of coverage than both the Silver Plans and the Bronze Plans. People who are looking to plan ahead in regards to medical treatment, and believe there will be some medical expenses in the upcoming year, should consider getting a Gold Plan.
People who are wanting to purchase the highest amount of health insurance coverage available will consider getting a Platinum Plan. After the deductible on the plan is reached, a Platinum Plan covers 90% of medical expenses. This is the most comprehensive health insurance plan available. With the highest monthly premiums of the four plan types, this plan gives people a lot of coverage and is often best for people who know they will require medical treatment over the course of the term of the plan, which is one year.
Carriers Who Offer Plans On The Virginia Marketplace
There are many companies that provide health insurance plans in Virginia, which you can find free quotes for here. These include companies like Optima Health Plan, Innovation Health Insurance, Coventry Healthcare Of Virginia, Aetna, CareFirst BlueChoice, and numerous others. Find comprehensive health insurance plans at affordable rates and enroll for a plan that best suits your needs now.