Enter your ZIP Code
to get insurance quotes in your area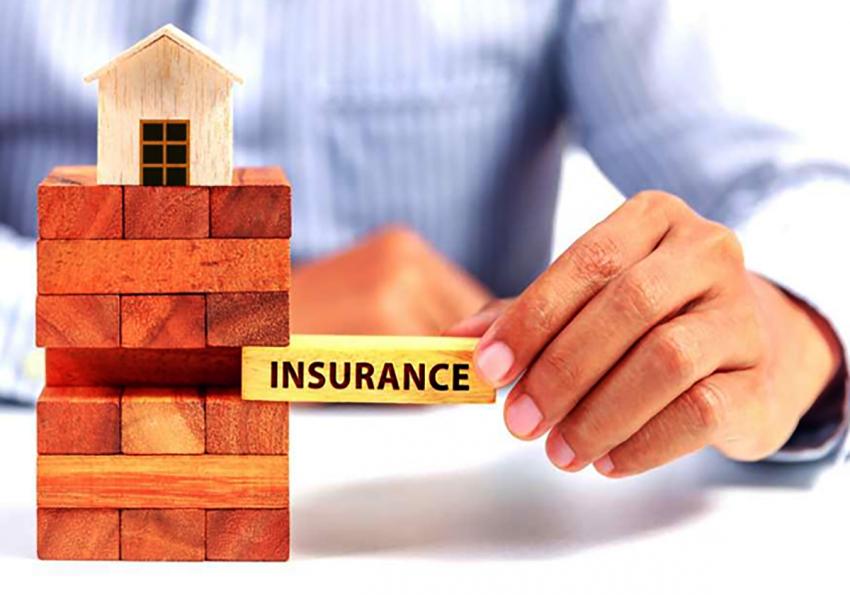 There are mobile homes, manufactured homes, and modular homes, and they are all different in some way. Each of them has positives and negatives, and each benefits from having an insurance plan. There are many perils that can do damage to a person's home, and mobile homes are often more at risk than other types of dwellings due to their unique construction. Their construction makes them vulnerable to certain kinds of weather, including things like windstorms.
Mobile homes do not meet the qualifications for traditional homeowner's insurance policies. Due to this, a different type of insurance policy must be purchased to get the protection you need.
What Is The Difference Between Mobile And Modular Homes?
Mobile homes, which are also often called manufactured homes, are different than modular homes. Both are built in a factory, rather than being constructed on the property; there are a few ways these types of homes differ. Mobile homes are ranch style homes, having just one level. They are not built on a foundation, but rather on a movable chassis.
Modular homes, however, can have multiple stories. Additionally, they sit on a foundation that is similar to those of traditional houses. Modular homes work differently in some ways from mobile homes, something to keep in mind when buying a home insurance policy. Some companies allow people who own modular homes to purchase a traditional homeowner's insurance plan, as an example.
What Mobile Home Insurance Cover?
Mobile home insurance can cover different things, depending on what type of policies you have purchased. There are a few types of coverage people can get, and these include physical damage coverage. Physical damage coverage pays for repairs that need to be made to your home when specific perils cause them. The events that are covered by your policy can include perils like fire and lightning, explosions, vandalism, falling objects, hail, wind, landslides, and more.
When selecting a policy, you will want to pay attention to the coverage limits that you need. Many professionals recommend that people purchase enough mobile home insurance to cover the costs of replacing the home entirely. When major perils occur, sometimes mobile homes become unsalvageable.
Another type of insurance policy to consider is personal property coverage. Personal property insurance covers the costs to repair or replace things that are inside your homes, such as TV sets, electronics, furniture, and clothing. Insurance kicks in if covered items are damaged or destroyed due to a covered peril, and also if items are stolen. Make sure to read your policy and check that everything you want to have covered is included.
It is recommended to take a home inventory of the items in your mobile home. This is so that you know what you need coverage for, and what types of coverage limits will benefit you most. Many professionals recommend getting enough coverage to repair or replace your belongings if they are destroyed completely or stolen. Different people have different amounts of assets, so knowing what is in your inventory can be a massive help in determining how much coverage to get.
Lastly, there is liability insurance coverage that you can purchase for your mobile home. If a visitor is injured on your property and decides to sue you, this type of insurance provides protection. This coverage also helps financially if you accidentally cause damage to other people's property or other people while at your dwelling.
How Much Mobile Insurance Costs
The amount a person pays for mobile home coverage can depend on which kinds of coverage they purchase. Also, what coverage limits they select, the deductibles they choose, the area they live in, and other factors are considered. The average costs for this insurance can range from $250 - $1,500 dollars and the best way to save money is to comparison shop. By getting free quotes here from multiple companies, you can get the top rates for home insurance.
In addition, take the time to get new quotes for homeowner's insurance every few years. Each insurance company uses different variables to help determine rates, and many factors can change each year for policyholders. Saving money is a beautiful thing, so take advantage of the tools here to get the best prices on mobile home insurance.
Where To Buy Mobile Home Insurance
There are many places to purchase mobile home insurance, and some are better than others. You can find the best tools to compare mobile home insurance prices right here. Take advantage of getting free mobile home insurance quotes now. You should also keep in mind that you can get discounts on mobile home insurance by bundling a home insurance policy with other types of policies, like auto insurance.
Before you get a quote, make sure you have the information you need at hand. This information includes your ZIP code, the cost to replace your home (which is different than what it is worth), and the types of insurance you are looking to purchase.