Enter your ZIP Code
to get insurance quotes in your area
Lien Holder for Car Insurance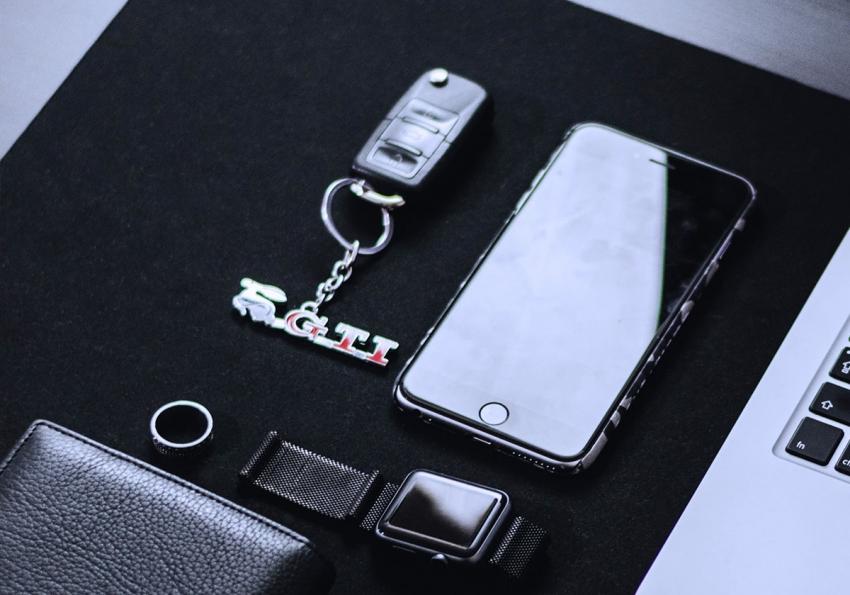 Buying a car without a loan is as simple as paying the price and getting the keys with a copy of the title signed over to you. The moment you have a loan added to the mix; the process does become a bit more complicated. This guide will help you understand why it's more complicated, and hopefully, it assists you in protecting your own interests.
What Is A Lienholder?
If you use financing to purchase a vehicle, the lienholder is the bank or financing company that loaned you the money to purchase your new or used car. A lien against the car gives the lender a legal right to take possession of your car if you fail to pay the debt you owe them.
What Type Of Insurance Do Lienholders Require?
A lienholder is a lender that owns your property legally, and because of this, they want to protect their, and your, investment. One of the ways that they do this is by requiring you to have an insurance policy on the vehicle. Holding a legal claim on a vehicle isn't worth anything is the vehicle isn't worth anything after all. In many cases, a lienholder will require you to purchase collision insurance coverage, comprehensive insurance coverage, or both. These protect your vehicle if you are in a car crash, regardless of whether you are at fault or now, and in cases of natural disasters, vandalism, and theft.
After you have paid off your vehicle, and your name is on the title, you will no longer have an obligation with the lienholder and will only be required to have the minimum limits for insurance in your state. Many people choose to continue to purchase the optional insurance coverages to provide more protection. In addition to comprehensive coverage and collision coverage, sometimes lienholders may suggest or require that you get lease GAP insurance as well.
Comparing car insurance rates on this site, as well as using the resources and tools here, can help you get the best rates for car insurance on the best policies that fit your needs. Sometimes lease gap insurance does not make sense, like in situations where you do not owe more on a vehicle than it is worth. Knowing when you need to pay for this insurance and when you do not can save you a lot of money in the long run. Check with the lienholder on your vehicle to see what they require, and follow-through. For insurance types that are not required, the choice is yours as to whether to get the policy. In many cases, additional insurance coverage types provide valuable protection.
How Do I Find Out If A Car Has An Outstanding Lien?
That bank name appears on the title of the vehicle and on your car insurance policy for the duration of the loan, which makes it impossible for you to sell the car without filing the appropriate paperwork to either pay off the loan in full or get the lender to agree to the sale in advance.
Buying a car that is subject to an outstanding lien against it is almost never a smart move for the car buyer because the lienholder can still take the car back from the new owner, even if the new owner made all their car payments to the seller in full if the original owner (seller of the car) fails to pay off their debt to the bank.
How Do I Buy A Car With A Lien Against It?
You can quickly see if any vehicle has a lien against it by checking the Certificate of Title for the car. Always make sure the current owner has the original title (never a copy) and check if a lienholder is listed on it.
If you are doing a preliminary evaluation of a vehicle and are not in contact with the owner yet, you can run a Vehicle History Report (VHR) to see if the car has an outstanding lien or other concerning facts from its repair history. There are good online databases like Carfax and Experian's AutoCheck available for comprehensive reports but they do charge you a fee. Simply enter the car's Vehicle Identification Number (VIN) which is shown on the car's title or insurance policy and they will generate the full report for you.
How Do I Buy A Car With A Lien Against It?
Buying a car with a lien against it is almost identical to buying a vehicle without a lien, but the major difference is that you are also accepting the rights of the lender to repossess the car if their loan is not paid back in full.
If you do choose to buy a car with a lien against it, find out if the seller has paid off the lien debt so the lien can be discharged before the purchase is completed. Also, if the loan was recently repaid an outdated document may not show it. You won't be able to register the car without getting a document that is current and showing no lien. If you plan to finance your purchase of the vehicle, give your lender the current lienholder information so that they can change the title documents accordingly.
How Does A Lien Affect My Title And Car Insurance?
Your financing company may require you to obtain a particular kind of insurance policy to protect their interests for as long as they have a financial interest in your car. As one example, the bank might require "full coverage insurance" with a $50,000 bodily injury insurance per person limit, $100,000 per accident, and $50,000 for property damage (also written as 50/100/50) along with collision and comprehensive insurance even if that is more coverage than you feel should be obtained, and even though it may also be far above the state's minimum required liability insurance for a car owned without a lien.
FAQs
Why Does A Financing Company File A Car Insurance Lien?
Car financing companies and banks file car insurance lien documents to establish their potential claim against the vehicle if the loan is not repaid properly. By filing the lien, they establish primacy, ahead of any other creditors, and are able to enforce their claim with very little additional time or expense needed.
What's the difference between carrying my own insurance and the bank's forced insurance?
When you buy a car worth five, twenty, or fifty thousand dollars, the insurance you would choose for yourself would be priced accordingly. You would not be interested in "over-insuring" the vehicle for more than the car is worth. A bank with a lien however may want substantially more insurance than you would normally get, and they don't worry about the price of the insurance because they know you will be the one paying the premiums for it.
What Are The Options Available To Avoid A Car Insurance Lien?
The simplest option is to have the loan amount paid in full. This can be done by having the seller pay off their loan before selling you the car, or by refinancing the loan prior to the purchase. Simply put, the best way to avoid an insurance lien is to get the vehicle free of debt before you buy it.
What Factors Affect Car Insurance Costs?
There are long lists of factors that affect car insurance costs. The make, model, and year of the vehicle are key determinants. Your past driving record and insurance claim record is also a major point of interest for insurance companies. However, when talking about a lien insurance price specifically, the amount of coverage and kinds of coverage you choose to get can greatly affect the price of the policy premium payments. The more insurance you get, the more it will cost. Banks and lien holders may require you to get substantially more insurance than you would otherwise, and that additional cost should be something you consider before purchasing any car with a lien against it.