Enter your ZIP Code
to get insurance quotes in your area
How much cost Nissan Juke car insurance?
Nissan Juke General Information
There are multiple generations of the Nissan Juke. The car has prominent wheel arches and seating for five people. The second generation of the vehicle was unveiled in 2019. Targeted at both young buyers and the elderly, it is the second best-selling car in Europe. The Nissan Juke was chosen as a Top Safety Pick in 2011 by the Insurance Institute for Highway Safety.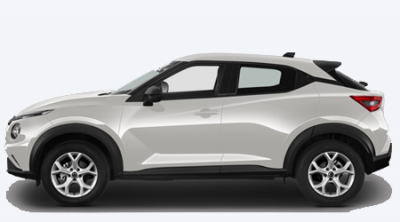 How much does it cost to insure my Nissan Juke
Nissan Juke Insurance Rates by Model Year
| | |
| --- | --- |
| Model Year | Total Premium |
| 2017 Nissan Juke | $1,415 |
| 2016 Nissan Juke | $1,395 |
| 2015 Nissan Juke | $1,372 |
| 2014 Nissan Juke | $1,333 |
| 2013 Nissan Juke | $1,300 |
| 2012 Nissan Juke | $1,249 |
| 2011 Nissan Juke | $1,202 |
Compare all Nissan Juke insurance rates.
No junk mail. No phone number. No fees.
How Much Does It Cost To Insure A Nissan Juke By Year?
Insurance rates are on people's minds when they buy vehicles. Numerous variables affect what a person will pay for premiums. The Nissan Juke costs an average of $115 per month to insure. This is above the United States national average by $14 per month. That said, the make, year, and model of the vehicle has an impact on what a person will pay for auto insurance on it. The older vehicles cost less to insure on average.
Nissan Juke Safety Rating And Damage Threshold
Safety ratings are an essential part of purchasing a vehicle, and the Nissan Juke received recognition as a Top Safety Pick in 2011. More recent vehicle models have received multiple Good ratings from the IIHS.