Enter your ZIP Code
to get insurance quotes in your area
How much cost Mitsubishi Mirage car insurance?
Mitsubishi Mirage General Information
The Mitsubishi Mirage is a compact car with economy in mind. It has a quality warranty and modestly priced insurance rates but otherwise seems like a lackluster addition to the compact car market. It doesn't accelerate well or quickly but it is fuel efficient. There are issues with the Mirage apart from superficiality, it has some issue with IIHS crash results that put it in a hazy space between feeling safe and actually being safe on the road.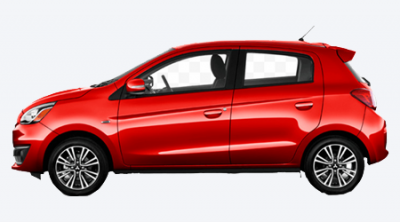 How much does it cost to insure my Mitsubishi Mirage
| | |
| --- | --- |
| Model Year | Total Premium |
| 2018 Mitsubishi Mirage | $1,249 |
| 2017 Mitsubishi Mirage | $1,245 |
| 2015 Mitsubishi Mirage | $1,222 |
| 2014 Mitsubishi Mirage | $1,190 |
Compare all Mitsubishi Mirage insurance rates.
No junk mail. No phone number. No fees.
The Mitsubishi Mirage has a 78 hp 1.2 liter three-cylinder engine which is relaxed but may be an issue with highway travel since passing may be difficult with such little pick-up. Its gas mileage is great however, at 36 mpg in city it is definitely an economical and more environmentally friendly option. Manual transmission causes the mileage to dip slightly from 36/43 to 33/41 but its still great fuel economy.
Mitsubishi Mirage Safety Rating And Damage Threshold
The Mitsubishi Mirage has a four-stare rating from the NHTSA due to issues with the overlap at the front of the vehicle. The IIHS gave it a marginal rating for the front overlap as well as its structure and safety cage. The Mirage only comes with backup camera standard otherwise there are options for front and rear parking sensors. Damage threshold is at $11,448 which is 75% of the full price of the vehicle.