Enter your ZIP Code
to get insurance quotes in your area
How much cost Mitsubishi Evo X car insurance?
Mitsubishi Evo X General Information
The Mitsubishi Evo X was a cool alternative to the average Sedan but it had some issues that led to it being taken off the production line in 2015. It was an ultra fast, ultra sleek machine but its interior wasn't particularly comfortable and its handling was dodgy. It had the makings for an iconic vehicle, but never quite got to where it needed to be. Its high price point and high insurance rates made it impractical for casual buyers. It was tested by the IIHS but didn't receive a rating from the NHTSA.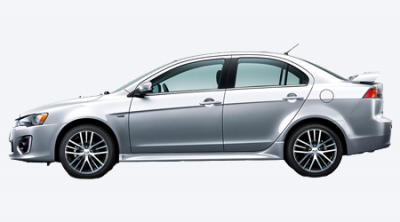 How much does it cost to insure my Mitsubishi Evo X
| | |
| --- | --- |
| Model Year | Total Premium |
| 2015 Mitsubishi Lancer Evolution | $1,598 |
| 2014 Mitsubishi Lancer Evolution | $1,543 |
| 2013 Mitsubishi Lancer Evolution | $1,506 |
| 2012 Mitsubishi Lancer Evolution | $1,432 |
Compare all Mitsubishi Evo X insurance rates.
No junk mail. No phone number. No fees.
The Lancer Evolution was the last generation of a vehicle that was meant to be a next generation car with a 303 hp 2.0L turbo four cylinder aluminum engine. It was an all-wheel-drive vehicle which led to some of its handling issues. Overall the look was sleek but the package didn't quite mesh. It was responsive and fast which has kept it popular with private collectors, but it wasn't practical for everyday consumers with its low gas mileage 17 mpg in city and 23 mpg on the highway.
Mitsubishi Evo X Safety Rating And Damage Threshold
The Mitsubishi Lancer Evolution X was not evaluated by the NHTSA but it was given an acceptable overall evaluation by the IIHS. The Driver restraints were judged marginal by the IIHS. The Evo X had anti-lock brakes, stability control, and airbags standard for driver safety. It didn't have any driver assisted features. The damage threshold for the Mitsubishi Evo X was $26,478 but that rate may have changed since 2015.