Enter your ZIP Code
to get insurance quotes in your area
How much cost Mitsubishi Endeavor car insurance?
Mitsubishi Endeavor General Information
The Mitsubishi Endeavor was a cross-over SUV. It was a worthwhile vehicle at its inception but didn't innovate on the design. That led to it falling behind other vehicles in its class. Poor fuel economy and safety ratings pulled it down into further obscurity until it was discontinued. Still, it does have some good qualities and has lower insurance rates than other vehicles in its class.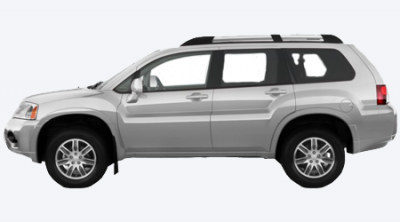 How much does it cost to insure my Mitsubishi Endeavor
| | |
| --- | --- |
| Model Year | Total Premium |
| 2011 Mitsubishi Endeavor | $1,134 |
| 2010 Mitsubishi Endeavor | $1,113 |
| 2008 Mitsubishi Endeavor | $1,063 |
| 2007 Mitsubishi Endeavor | $1,036 |
Compare all Mitsubishi Endeavor insurance rates.
No junk mail. No phone number. No fees.
Insurance rates for the Endeavor are surprisingly low compared to other SUVs on the market. Monthly rates are between $69 and $170 with the average around $148/month. The annual insurance rate for the Endeavor starts at $518 but can cost up to $4,145 with the average around $1,887 annually. Since the Mitsubishi Endeavor is out of production these rates can swing up or down depending on several factors but these reflect the median cost.
Mitsubishi Endeavor Safety Rating And Damage Threshold
The Mitsubishi Endeavor doesn't have a rating with NHTSA. The IIHS rated its roof strength, head restraints, and seats as marginal overall. Otherwise the safety ratings were acceptable or good. The Endeavor did have anti-lock brakes, stability controls, and airbags standard in all models. The damage threshold for the Mitsubishi Endeavor is $21,831 based off of 75% of the vehicles price although this number may have changed since the vehicle was discontinued.