Enter your ZIP Code
to get insurance quotes in your area
How much cost Mazda Miata MX-5 car insurance?
Mazda Miata MX-5 General Information
The Mazda Miata MX-5 is an icon in the industry. It's look is iconic and its maneuverability is implicit in its small design. The downfall however comes from its compact size. While Mazda is known for their safe vehicles the Miata doesn't have a lot of meat on its bones, which makes it a little more fragile than some of Mazda's other models. The Miata is made for fun, and that is endemic in all its features and functions.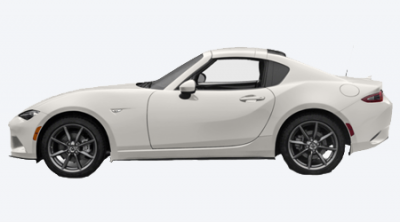 How much does it cost to insure my Mazda Miata MX-5
| | |
| --- | --- |
| Model Year | Total Premium |
| 2020 Mazda MX-5 Miata | $1,203 |
| 2019 Mazda MX-5 Miata | $1,188 |
| 2018 Mazda MX-5 Miata | $1,179 |
| 2017 Mazda MX-5 Miata | $1,175 |
| 2016 Mazda MX-5 Miata | $1,158 |
| 2015 Mazda MX-5 Miata | $1,143 |
| 2014 Mazda MX-5 Miata | $1,112 |
Compare all Mazda Miata MX-5 insurance rates.
No junk mail. No phone number. No fees.
The Mazda Miata MX-5 can go from zero to 60 in 5.7 seconds. Its engine is 181 hp 2.0 liter four cylinder which gives it a kind of explosive speed that only works with a lightweight vehicle. Despite its sports car pedigree, the Mazda Miata has good gas mileage with a combined 29 mpg with 26 mpg in city and 34 mpg on the highway.
Mazda Miata MX-5 Safety Rating And Damage Threshold
Often IIHS and the NHTSA do not test sports cars and the Miata is no exception. This vehicle has not been tested by either agency. However, as with many other Mazda models, it has several safety features standard in the base model. These features include automatic emergency braking with forward-collision warning, blind-spot monitoring with rear-cross traffic alert, and lane departure warnings. The damage threshold for the Mazda Miata MX-5 is $25,211 at 75% of vehicle cost.