Enter your ZIP Code
to get insurance quotes in your area
How much cost Mazda 6 car insurance?
Mazda 6 General Information
The Mazda 6 is a smooth edition to the family sedan market and has a clean look. The Mazda 6 could use a little more pep from its 187 hp engine but there are few criticisms against the 6 across the board. The Mazda 6 is cost an all around effective vehicle both to purchase and insure. It has enough standard safety features to keep the driver safe in their commute or long distance travel.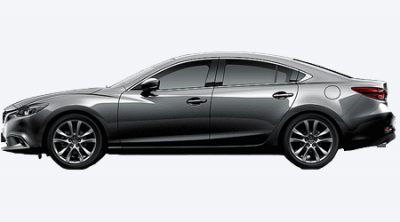 How much does it cost to insure my Mazda 6
| | |
| --- | --- |
| Model Year | Total Premium |
| 2017 Mazda 6 | $1,384 |
| 2016 Mazda 6 | $1,366 |
| 2015 Mazda 6 | $1,345 |
| 2014 Mazda 6 | $1,310 |
Compare all Mazda 6 insurance rates.
No junk mail. No phone number. No fees.
The Mazda 6 has a 187 hp 2.5 liter four cylinder engine that feels maybe a touch to small for the vehicle it sits in. There is a 250 hp option available which feels more appropriate. A six-speed automatic transmission is smooth and the handling is very intuitive making for a pleasant driving experience. The mileage of the Mazda 6 is just shy of where it should be for a vehicle in its class sitting at 23 mpg in city and 31 mpg on the highway.
Mazda 6 Safety Rating And Damage Threshold
The Mazda 6 has several driver assisted features which will help keep the vehicle intact. The features include: forward collision warning, lane departure warning, crash imminent braking, and dynamic brake support all standard with the Mazda 6. The IIHS gives the Mazda 6 a superior overall evaluation with no areas falling below acceptable. The NHTSA gives the 6 a five-star rating, but does dip to four stars with reference to the front passenger side of the vehicle. The damage threshold for the vehicle is $18,952 based on 75% of $25,270 as market value of the Mazda 6.