Enter your ZIP Code
to get insurance quotes in your area
How much cost Lexus LX car insurance?
Lexus LX General Information
The Lexus LX looks sleek and it can do the off-road driving you want in a large SUV but it comes up lacking in a number of key areas. Its fuel efficiency is low and it seems uncomfortable on roads. The insurance carries a hefty price tag compared to other vehicles in its class and it hasn't been assessed by the NHTSA or the IIHS.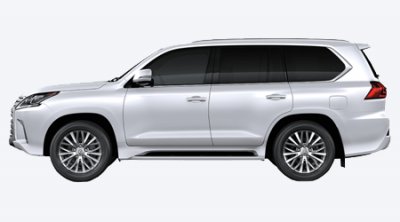 How much does it cost to insure my Lexus LX
| | |
| --- | --- |
| Model Year | Total Premium |
| 2018 Lexus LX 570 | $1,835 |
| 2017 Lexus LX 570 | $1,819 |
| 2016 Lexus LX 570 | $1,783 |
| 2015 Lexus LX 570 | $1,744 |
| 2014 Lexus LX 570 | $1,683 |
Compare all Lexus LX insurance rates.
No junk mail. No phone number. No fees.
The Lexus LX is a brute with a nice hair cut and a clean shirt. Its engine is a 383 hp 5.7L V8 with a gas mileage of 14/12/16 combined, city, and highway. It is huge with lots of interior space but beyond that there isn't much to the LX that isn't better in other vehicles for a lower price point. It does have a nice interior but it doesn't have all the bells and whistles of other Lexus vehicles.
Lexus LX Safety Rating And Damage Threshold
The Lexus LX has not been assessed by the NHTSA or IIHS. It does have automated emergency braking with pedestrian detection, lane departure warning, and adaptive cruise control standard with the base model. The damage threshold for this vehicle is $65,906 based on 75% of the base price at $87,875.