Enter your ZIP Code
to get insurance quotes in your area
How much cost Lexus ES car insurance?
Lexus ES General Information
The Lexus ES is what you expect a mid-size sedan to be complete with all the luxury and quality that is associated with the Lexus brand. It has a hybrid option but even without that the ES has an impressive motor, good fuel efficiency and effortless handling. The insurance for the ES is comparable to other vehicles in its class. It has been judged a top safety pick and a perfect five-star overall.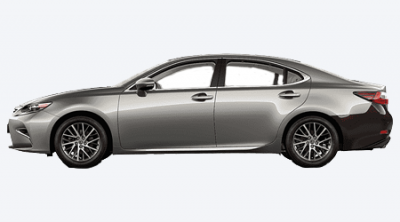 How much does it cost to insure my Lexus ES
| | |
| --- | --- |
| Model Year | Total Premium |
| 2020 Lexus ES 350 | $1,470 |
| 2019 Lexus ES 350 | $1,445 |
| 2018 Lexus ES 350 | $1,431 |
| 2017 Lexus ES 350 | $1,420 |
| 2016 Lexus ES 350 | $1,397 |
| 2015 Lexus ES 350 | $1,369 |
| 2014 Lexus ES 350 | $1,327 |
Compare all Lexus ES insurance rates.
No junk mail. No phone number. No fees.
The Lexus ES has a hefty 203 hp 2.5 liter four cylinder engine with all wheel drive standard. The next model is a 302hp V6 engine and there is even a hybrid option. The fuel efficiency is 28/25/34 combined, city, and highway which is good for its class. The interior has everything you would expect a luxury automobile to have with all the connectivity needed in the modern age.
Lexus ES Safety Rating And Damage Threshold
The Lexus ES earned a perfect five-star rating from NHTSA and was judged a top safety pick by IIHS with a superior overall safety rating. The vehicle to pedestrian front crash prevention did drop to advanced but beyond that it was good in every category except for headlights where depending on the trim and options taken it may drop to acceptable. The damage threshold for the Lexus ES is $30,693 based on 75% of $40,925. Depending on options and state laws this figure may go up or down accordingly.