Enter your ZIP Code
to get insurance quotes in your area
How much cost KIA Rio car insurance?
Kia Rio General Information
A lot of research goes into purchasing a new vehicle, as drivers want a car that is a great fit for them. The Kia Rio has an in-line four-cylinder engine and a six-speed automatic transmission that comes standard. Also, Motor Driven Power Steering helps to provide both responsiveness and control. If you are looking to get an automobile insurance plan, you want to comparison shop and be aware of what the average costs to insure a Rio are.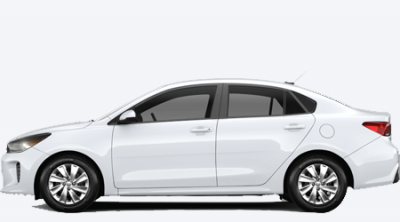 How much does it cost to insure my KIA Rio
Kia Rio Insurance Rates by Model Year
| | |
| --- | --- |
| Model Year | Total |
| 2018 Kia Rio | $1,381 |
| 2017 Kia Rio | $1,382 |
| 2016 Kia Rio | $1,365 |
| 2015 Kia Rio | $1,354 |
| 2014 Kia Rio | $1,321 |
| 2013 Kia Rio | $1,292 |
| 2012 Kia Rio | $1,249 |
| 2011 Kia Rio | $1,208 |
| 2010 Kia Rio | $1,186 |
Compare all KIA Rio insurance rates.
No junk mail. No phone number. No fees.
How Much Does It Cost To Insure A Kia Rio By Year?
Saving money on automobile insurance starts with comparison-shopping to get the best prices for auto insurance policies available. It is a smart plan to know what the average costs for insurance are before you start looking to purchase a new vehicle, however. The Kia Rio costs $76 per month to insure, $21 less expensive than the national average when it comes to automobile insurance policies.
Kia Rio Safety Rating And Damage Threshold
In 2018, the Kia Rio received a Top Safety Pick+ award from the Insurance Institute for Highway Safety or IIHS.