Enter your ZIP Code
to get insurance quotes in your area
How much cost Chrysler Pacifica car insurance?
Chrysler Pacifica General Information
The Chrysler is a standard minivan with good overall quality. It struggles with reliability issues but otherwise is a solid choice as a minivan with a hybrid option. It is cost effective in the insurance department as well. Five-star safety and a superior rating from the NHTSA and IIHS. Overall the Pacifica looks like a solid vehicle in every capacity.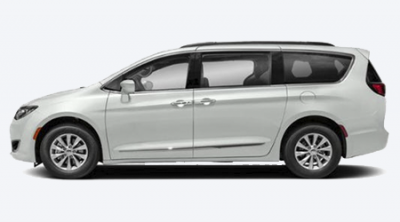 How much does it cost to insure my Chrysler Pacifica
| | |
| --- | --- |
| Model Year | Total Premium |
| 2020 Chrysler Pacifica | $1,332 |
| 2019 Chrysler Pacifica | $1,312 |
| 2018 Chrysler Pacifica | $1,300 |
| 2017 Chrysler Pacifica | $1,292 |
Compare all Chrysler Pacifica insurance rates.
No junk mail. No phone number. No fees.
The Chrysler Pacifica a minivan with a 287 hp 3.6 liter V-6 engine and can achieve 60 in 7.3 seconds. Its hybrid option loses a few horses at 260 but only lagged by half a second behind its gas powered counterpart. It gets 31 mpg and with the hybrid option can do 33 miles before the gasoline engine took over. The combined total was 84 MPGe. The reliability issues stem from electrical and transmissions that have plagued previous years models and scheduled maintenance is an absolute must with the Pacifica.
Chrysler Pacifica Safety Rating And Damage Threshold
The Chrysler Pacifica has several safety and driver-assistance features. Blind-spot monitoring, rear automated emergency braking, and read parking sensors all come standard with the Pacifico. It had five stars in all crash zones according to the NHTSA. The NHTSA did report five recalls including engine stalling or loss of power, voltage regulator failing, and an overheating connector post. These recalls factored into the reliability figures mentioned above. Damage threshold for the Pacifica is $26,655 accounting for 75% of the property value.