Enter your ZIP Code
to get insurance quotes in your area
How much cost Chrysler 200 car insurance?
Chrysler 200 General Information
The Chrysler 200 was a good all around vehicle before it was discontinued but didn't do much more than the basics despite have some good features. It had a low price point and was cost effective to insure and had a superior rating and a five-star safety rating from the IIHS and NHTSA respectively. It failed to take off and was taken off the production line.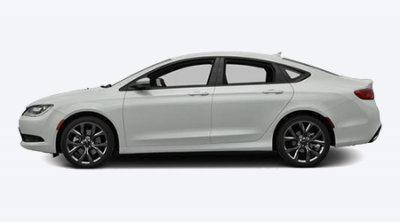 How much does it cost to insure my Chrysler 200
| | |
| --- | --- |
| Model | Average Premium of Chrysler 200 models |
| 200 Limited | $1430 |
| 200 Limited | $1461 |
| 200 Limited | $1340 |
| 200 LX | $1431 |
| 200 Touring | $1391 |
| 200 Touring | $1320 |
Compare all Chrysler 200 insurance rates.
No junk mail. No phone number. No fees.
The 200 had a 2.4 liter four-cylinder engine that pushed 184 hp but had options for a more powerful motor. It doesn't accelerate very quickly but it does get decent gas mileage with 23 mpg in city and 36 mpg on the highway. There was a recall involving an issue with the cruise control system but overall there the 200 sits solidly in the middle of all expectations for a mid-sized sedan.
Chrysler 200 Safety Rating And Damage Threshold
The Chrysler 200 has several safety features and had excellent ratings in all categories. It's standard features include rearview video system, forward collision warning, and lane departure warning. As mentioned above, cruise control wouldn't always shut off and led to increased collision risk. All ratings from the IIHS were good apart from headlights which were given marginal to poor grades which varied by trim option. The damage threshold for the Chrysler 200 sits around $17,407 at 75% of the vehicles cost.