Enter your ZIP Code
to get insurance quotes in your area
How much cost Chevrolet Volt car insurance?
Chevrolet Volt General Information
The Chevrolet Volt was a plug-in hybrid with an impressive safety rating but had high insurance rates compared to other cars in its class. It ad a 53 mile range for electric but had somewhat higher gas consumption once the battery was depleted. Its reliability was somewhat in question due to two safety recalls in 2018, one in reference to its seat belts and the other resulted from rear brake issues. The Volt was discontinued in 2019. The Volt has a higher rate due to the level of technology in the vehicle but it is still lower than some other electric and alternative fuel vehicles.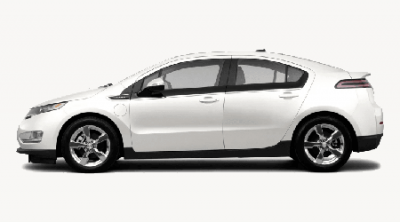 How much does it cost to insure my Chevrolet Volt
| | |
| --- | --- |
| Model Year | Total Premium |
| 2018 Chevrolet Volt | $1,702 |
| 2017 Chevrolet Volt | $1,686 |
| 2016 Chevrolet Volt | $1,656 |
| 2015 Chevrolet Volt | $1,624 |
| 2014 Chevrolet Volt | $1,570 |
Compare all Chevrolet Volt insurance rates.
No junk mail. No phone number. No fees.
The Chevy Volt is an impressive plug-in hybrid that blends well with other vehicles due to its no frills design. Its battery allows for up to 53 miles before it needs to rely on gasoline to run. The range of the battery may vary however and the gas mileage is somewhat lacking at around 39mpg. Its strength is in the technology it uses to protect the driver.
Chevrolet Volt Safety Rating And Damage Threshold
The Chevy Volt has an impressive array of driver assisted safety features. These include forward collision warning, lane departure warning, crash imminent braking, and dynamic brake support. It was listed as good or acceptable in every criteria for the IIHS with an overall evaluation of superior for crash safety. The damage threshold for the Chevy Volt based on 75% is $25,796.