Enter your ZIP Code
to get insurance quotes in your area
How much cost Chevrolet HHR car insurance?
Chevrolet HHR General Information
The Chevrolet HHR has a boxy shape that makes it instantly recognizable. It is a solid utilitarian vehicle with 155 hp 2.2l engine. It's a commuter vehicle with reliable handling, suspension, and surprising speed for its bulky frame. Insurance may be higher for a used vehicle because it doesn't have the same safety features as later modeled vehicles. Its safety features include anti-lock brakes and stability control but has no driver assisted safety features present in more modern vehicles.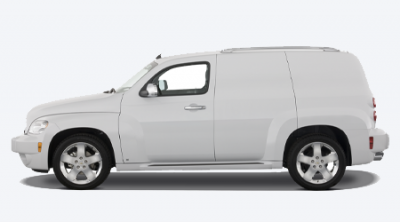 How much does it cost to insure my Chevrolet HHR
| | |
| --- | --- |
| Model Year | Total Premium |
| 2011 Chevrolet HHR | $1,195 |
| 2010 Chevrolet HHR | $1,163 |
Compare all Chevrolet HHR insurance rates.
No junk mail. No phone number. No fees.
The latest model value available and boasts impressive cargo space and fuel economy. It has a unique exterior design that keeps it on the used car market as a utility vehicle. However, its 4 cylinder 2.2 liter 155 hp engine keeps it moving but isn't particularly powerful. It does have bluetooth capabilities and rear cameras for backing up but overall it is simply a commuter vehicle.
Chevrolet HHR Safety Rating And Damage Threshold
The Chevy HHR has several safety features including anti-lock brakes, stability control, five-star rated front and side impact crash protection. Despite its overall good rating it did have a narginal rating for torso-related driver injury methods. Some models do have rear cameras but it isn't standard. Damage threshold for the Chevy HHR at 75% is between $1826 to $8,090.