Enter your ZIP Code
to get insurance quotes in your area
How much cost Chevrolet Camaro car insurance?
Chevrolet Camaro General Information
The Chevrolet Camaro is an affordable vehicle that comes with a slightly higher price for insurance. The rate is commensurate with other cars and trucks in the same class. The 2020 Chevy Camaro earned a five star safety rating from the NHTSA but wasn't named a top safety pick. The Camaro also offers less driver assisted technologies than its rivals. This adds to a slightly elevated but otherwise affordable vehicle for consumers.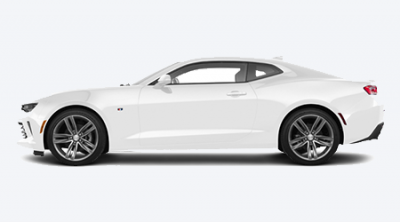 How much does it cost to insure my Chevrolet Camaro
| | |
| --- | --- |
| Vehicle | Average Car Insurance Cost |
| 2018 Chevrolet Camaro | $3,140 |
| 2017 Chevrolet Camaro | $3,429 |
| 2016 Chevrolet Camaro | $3,341 |
| 2015 Chevrolet Camaro | $3,326 |
| 2014 Chevrolet Camaro | $2,852 |
| 2013 Chevrolet Camaro | $2,872 |
| 2012 Chevrolet Camaro | $2,671 |
Compare all Chevrolet Camaro insurance rates.
No junk mail. No phone number. No fees.
Insurance for the Chevrolet Camaro ranges from between $85/month with State Farm to $177/month as the industry average. Coverage for the Camaro averages $79 more than the average for economy vehicles. Average annual cost as of 2018 started at $897 and went as high as $1,718 making the average annual cost for the Chevrolet Camaro $1,417.
Chevrolet Camaro Safety Rating And Damage Threshold
The Chevrolet Camaro was not named a top safety pick in 2020. Front crash prevention was listed at basic level. Testing also found the roof strength acceptable and its LATCH ease of use marginal. Lack of driver assistance technology was noted for 2020 but the 2021 model has not currently been assessed. Key options included blind-spot monitoring, rear cross-traffic alert and froward collision warning, and rear parking sensors. It holds a 9.3/10 safety rating according to J.D. Power and U.S. News. Damage threshold is 70% or $13,500 in damages to be considered totaled.