Enter your ZIP Code
to get insurance quotes in your area
How much cost Chevrolet Avalanche car insurance?
Chevrolet Avalanche General Information
The Chevrolet Avalanche is a full sized truck with some good features but overall it was lacking and was taken out of production in 2013. It was a large truck with some visibility issues and a lower level of maneuverability compared to other vehicles in its class. Insuring a Chevy Avalanche may be slightly higher than a newer truck with more modern features. It has safety features commensurate with other vehicles in the same time period.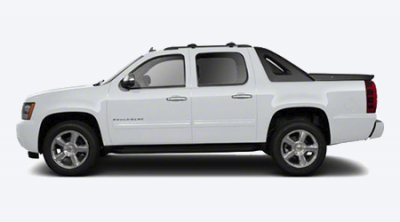 How much does it cost to insure my Chevrolet Avalanche
Chevy Avalanche is a brute of a truck with ample interior and good acceleration for a full size truck. However, there are many issues with the Avalanche. Its mileage sits around 15mpg in city and 21mpg on the highway. It is at the low end for towing capacity and safety rating for which it received three out of ten stars from the NHTSA. There is low visibility from the back window and while the interior controls are for the most part adequate the navigation system's touchscreen is difficult to read at times.
Compare all Chevrolet Avalanche insurance rates.
No junk mail. No phone number. No fees.
Chevrolet Avalanche Safety Rating And Damage Threshold
The Avalanche had several standard safety features including anti-lock brakes, stability control, driver and passenger side airbags. Avalanche does not offer driver assisted technologies as standard. There is no data on the Chevy Avalanche from IIHS and the NHTSA gave it a three star collision rating. Also of note was a high roll-over probability. The damage threshold for the Avalanche based on 75% is around $27,731 but may be lower for a used vehicle.