Enter your ZIP Code
to get insurance quotes in your area
How much cost Acura TLX car insurance?
Acura TLX General Information
Those who are looking for a classy car can find one in the Acura TLX. Since the production was unveiled in 2014 at the New York International Auto Show, people have been interested in the quality of the ride and the design. The car has a bold look to it as well, making it a distinctive car for people who are looking to turn heads.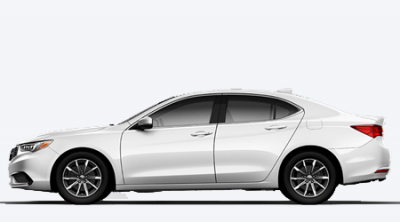 How much does it cost to insure my Acura TLX
Acura TLX Insurance Rates by Model Year
| | |
| --- | --- |
| Model Year | Total Premium |
| 2020 Acura TLX | $1,612 |
| 2019 Acura TLX | $1,583 |
| 2018 Acura TLX | $1,574 |
| 2017 Acura TLX | $1,563 |
| 2016 Acura TLX | $1,538 |
| 2015 Acura TLX | $1,511 |
Compare all Acura TLX insurance rates.
No junk mail. No phone number. No fees.
How Much Does It Cost To Insure Acura TLX By Year?
Compared to similar vehicles in its class, the Acura TLX is slightly more expensive than the national average for car insurance. Many factors affect auto insurance rates, including the company that is insuring the vehicle. You can get the best car insurance prices available here, finding the top plans to suit your needs.
Acura TLX Safety Rating And Damage Threshold
Coming with seven airbags, the TLX includes many safety features, including a Lane Keeping Assist System and a Road Departure Mitigation System. There are numerous other safety features as well. The IIHS gives the vehicle three top ratings of "Good" and one rating of "Acceptable." The car scores well with NHTSA scores for the 2015 model as well. Keep in mind that each model may have differences and scores can vary from one year to the next.