Enter your ZIP Code
to get insurance quotes in your area
How Long Will It Take to Buy a Car?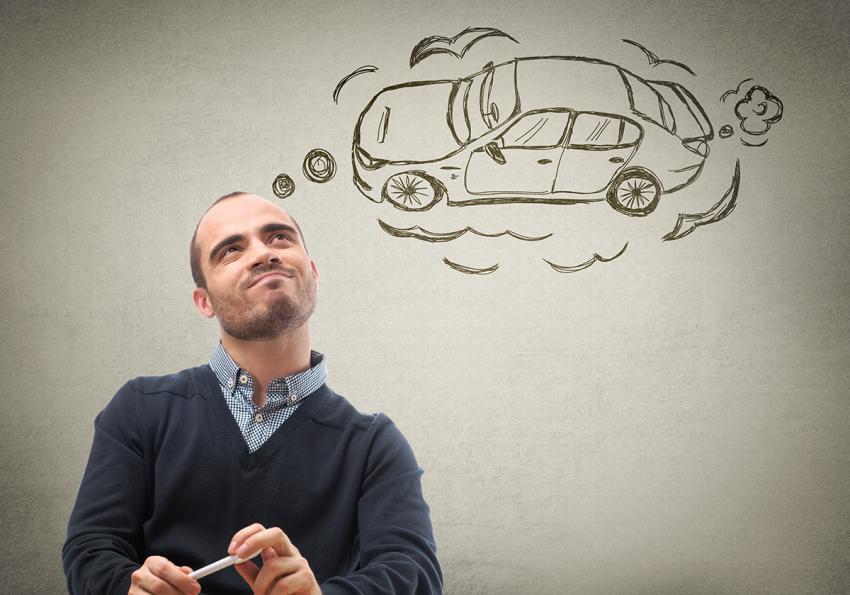 The entire process for purchasing a vehicle can happen in as little as one day, mainly if you already know what you are looking to purchase. That said, there are many benefits to taking your time when purchasing a car. Some people recommend to buy the things you like right when you see them, but there are a lot of variables that go into purchasing a vehicle to be aware of. Looking at the various vehicles that are on the market, including new cars and used cars, can help you find cars that you may not have considered purchasing otherwise. There are safety considerations to look at as well, in addition to the cost of insuring a vehicle.
Purchasing a vehicle is not always easy. For some people, there are not very many options available that can do all of the things a person would like. Having a large family to transport around and getting fantastic gas mileage can be more challenging to balance than one might think. It is recommended to test-drive vehicles as well, which can take time. Also, researching vehicles, finding a reasonable car loan interest rate, and seeking out someone to purchase your old vehicle can all take time. Also, there is paperwork that needs to be filed and filled out at the dealership.
How Long Does It Take To Buy A New Car?
Buying a new car can be easier to do than purchasing a used car. Many of these cars have warranties on them, and because they have an extremely low number of miles on them, there is not a repair history that needs to be considered. For used vehicles, many other variables can make a person hesitant to purchase the car. Purchasing a new car can be as simple as going to a dealership and test driving some of the options.
It is still a good plan to do some research before heading to the auto dealership to talk to a salesperson. In many areas, there are multiple auto dealerships all right next to each other, making this process a little bit smoother. Take the goals you have for the vehicle and write them down on a list to bring with you to the dealerships. Keep in mind that these dealerships may also have a used car section, which is another option to consider.
How Long Does It Take To Buy A Used Car?
Many people are aware that as soon as a new car is driven off of the car lot, its value decreases quite a bit. This is one of the many reasons that people consider purchasing a used car. Not only will you spend less money on the vehicle, but you will also be paying less money on insurance depending on how old the car is.
That said, there are numerous considerations when buying a used car that is not there with newer vehicles. Using references like the Kelley Blue Book and CarFax reports, you can get an idea of the pricing of the cars you are looking for. One of the benefits of purchasing a used car is that they have safety and reliability histories that can more easily be considered. You can research the safest types of vehicles and focus your search on those. There is also a higher history of what the insurance rates are over time, which can also be beneficial.
Using these tools, you can find out if a vehicle has been in an accident and get an estimated value of the vehicle. Keep in mind, however, that you will want to test drive the car and have a mechanic look over the vehicle as well. Car dealerships will have already refurbished the vehicle and inspected it, and the used car may have a warranty in these cases. For private sellers, you will want to select a mechanic to have them look over the car before making the purchase. Just because a vehicle looks and sounds like it is running well, does not mean that there are no potential problems under the hood.
Insurance Issues
If you already have an insurance policy, your vehicle will likely be covered for the drive back to your house already. Contact your auto insurance carrier and ask how many days your new car, or used vehicle, will be covered by your current policy. If you do not have an insurance policy already, you will need to purchase one for the vehicle before you drive it. Car dealerships will generally not let a person take a car off of the lot without proof of insurance.
While a private seller may let you drive the vehicle off without insurance in some cases, it is not legal to drive a car without a valid insurance policy and it puts you at a large financial risk. There is no reason to purchase a vehicle and leave yourself at risk of losing that entire investment 10 minutes later. Get an insurance policy using the tools at American Insurance the same day you purchase a vehicle before you drive it anywhere.