Enter your ZIP Code
to get insurance quotes in your area
How to Get Same-Day Car Insurance?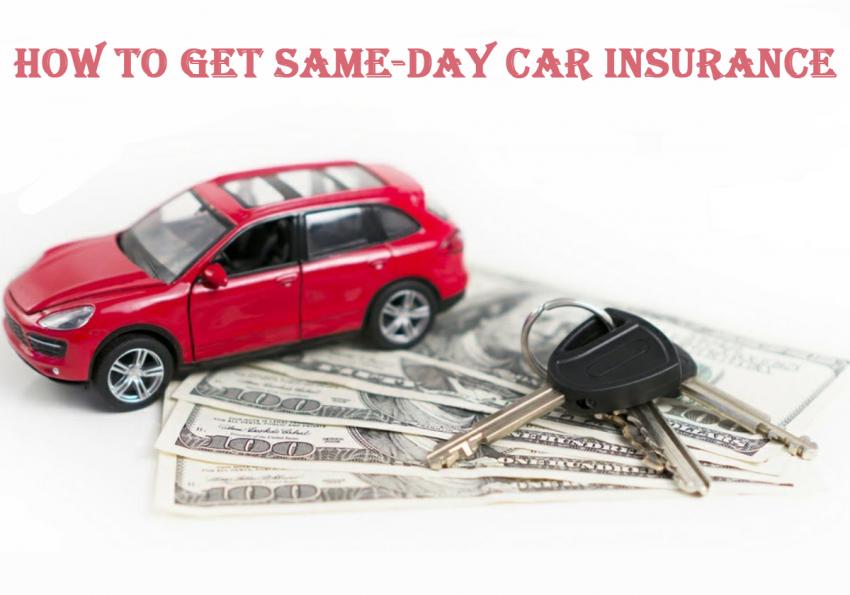 There once was a man who was stranded in a small Missouri town. The details of the man and of the town aren't of particular importance but what is important is that he bought a car to not be stranded. Now a car alone is helpful but in order to be legal, he needed to einsure the vehicle to get himself out of Missouri. While it isn't often, sometimes you just need to get insurance quickly. This isn't a criticism of Missouri but more a tale of need and how online shopping helped him in his exodus. This article will discuss same-day insurance, what it is, and how it works. It will also discuss what information you need to get same-day insurance.
Can I get car insurance instantly?
The same day insurance is simply insurance that starts immediately or the same day you apply. The prevalence of websites and instant quotes has made the process far easier than in the past. Our stranded fellow had a cell phone and a Wi-Fi from the local Taco Bell and went to work scouring the web for same-day insurance. Luckily most companies allow for same-day insurance. In fact, most agencies will ask when you need your service to start and it will be between that day and a month from the call. This has a lot to do with technology but also has to do with competition. Several direct buy insurers have risen to prominence over the last decade and now online purchase and instant coverage have become the norm.
Our stranded traveler needs some information to complete the process. He is asked for several pieces of information crucial for the person on the phone to complete their purchase. They need the man's full name, occupation, driver's license number, and social security number. As well as the social security number of anyone else he wants on his policy. They also need his average commuting distance, mailing address, current policy details if any. The person on the phone takes down the information then asks for the make, model, and VIN number of the vehicle he will be purchasing. As well as the date he purchased the vehicle and all that is left after that was his credit card information. He had all the information at his disposal and conveyed it to the operator.
How long does it take to get car insurance?
There was a slight possibility of delay because our stranded man recently moved from their home to another state. This can sometimes stall the process and he began to panic for a moment. The operator listed other reasons insurance may take longer to process a quote. Missing information on the application, multiple at-fault accidents or tickets, as well as the vehicle being rare or a specialty vehicle. The stranded man realized luckily that he had a new license with his new address and read her off that driver's license information. Luckily, she was able to process his quote after she retrieved that information.
Thanks to his cellphone and the information he provided there was a simple solution for his problem. The stranded guy was able to get insured on the same day he purchased a car and indeed was able to leave Missouri. This isn't a common situation but many people do purchase insurance the same day as they purchase the vehicle. It is possible he ended up paying more than he needed to for insurance because he didn't do quite as much research as he could've with some time to look over different companies and what they offered. He could've also received discounts for buying insurance ahead of the purchase of his vehicle.
Some of the details may vary and your experiences may be a little different but overall, the process of buying insurance online is extraordinarily simple in this day and age. There are things you may miss when purchasing same-day insurance but several agencies can be researched in minutes and if you put in a little information you have a quote that can serve as a baseline to compare against. Not all agencies are created equal and often times direct buy insurers will be cheaper overall but that isn't always the case which is why it's so important to do research before finding the insurer that's right for you.