Enter your ZIP Code
to get insurance quotes in your area
Hit and Run Accidents and Insurance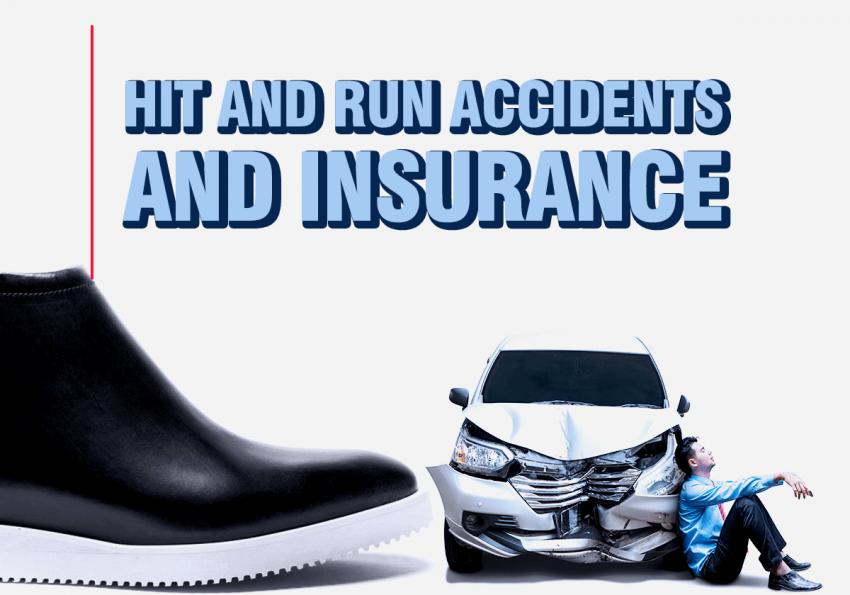 So, your car was damaged in a hit-and-run, and you want to know if your insurance will cover the bill. There are a few different coverages that may cover your vehicle, depending on your situation. You will want to know which insurance policies cover a hit-and-run accident, and what you need to do to file a claim with your automobile insurance company successfully.
Car Insurance Will Typically Cover a Hit and Run
The short answer to whether or not a car insurance provider will cover damage or medical bills costs is that sometimes car insurance will cover hit-and-run accidents and other times they won't. Not all insurance coverages will be helpful, and different coverages will include different things when it comes to hit-and-run accidents. When selecting your automobile insurance policy, you will want to research what types of insurance you have and whether or not these kinds of coverages will help if a hit-and-run occurs. Hit-and-run accidents are more common than people think they are, and often after the other person drives away people who do not have the right types of insurance coverage will be left footing the bill.
Liability Insurance Does Not Cover a Hit and Run
This might be the most crucial piece of information when it comes to knowing whether or not your automobile insurance covers a hit-and-run accident. If you only have liability insurance, you should note that this car liability insurance does not include car repairs to your vehicle, nor does it cover medical expenses you incur, after a hit-and-run accident. This type of auto coverage is designed to for pay someone else's costs if you are at fault in a car accident. It will cover damages to their car as well as their injuries but does not protect your vehicle or cover your medical expenses. While some places have a higher likelihood of hit-and-run accidents, pretty much everywhere you are there is a risk. Because of this, you will want to know which types of car insurance policies will cover your vehicle, and what they will cover your vehicle for.
Which Car Insurance Policies Cover Hit and Runs?
Four different types of automobile insurance coverages may apply to your situation if you are victim of a hit-and-run accident. These coverages include collision coverage, uninsured motorist bodily injury coverage, uninsured motorist property damage coverage, and medical payments coverage. Personal injury protection coverage may also apply to your situation in some cases.
Depending on the state you live in, some of these coverages may be required, but they could optional. Additionally, each coverage you purchase has a limit, which you can often select when you are buying your car insurance policy. If the damage to your vehicle or body exceeds the coverage limits that you have purchased, additional expenses will need to be paid out of your pocket.
For collision coverage, the auto insurance company you have will help pay to repair your vehicle if you hit another car or another car hits you, and this is regardless of fault. If you are victim of a hit-and-run accident, you may be able to make an auto insurance claim on your policy, and the other driver might not need to be found for you to do this.
For uninsured motorist bodily injury coverage, your automobile insurance provider helps you pay for medical bills and wages that are lost if a driver hits you and they do not have insurance. In some cases, uninsured motorist bodily coverage can be used to help provide support for people who are involved in hit-and-run accidents.
Uninsured motorist property damage coverage can also be useful because people who have this coverage can have access to help to pay for repairs if their cars damaged by another driver without insurance. There are cases in which this type of insurance will help pay for damage to your vehicle if you are in a hit-and-run accident.
Additionally, medical payments coverage can help pay for you or your passenger's medical bills, regardless of who is at fault, after a hit-and-run accident. One of the negative aspects of this coverage is that it is not available in every state, you will need to check to see whether or not your state offers this type of coverage.
Personal injury protection, also called no-fault insurance, also helps pay for medical bills for you or your passengers, regardless of who is at fault. It may also help cover lost wages if you cannot work and/or childcare if you are hurt in a way that prevents you from taking care of your children. In some states this coverage is mandatory, and in others, it is not available.
Hit and Run Claims and Deductibles: Will I Have to Pay My Deductible?
Depending on the circumstances and the insurance types you have, you may need to pay a deductible to your insurance claim in cases of hit-and-run accidents. If you make your claim on uninsured motorist bodily coverage, you likely won't pay a deductible on that coverage. If you make a claim with collision coverage, you will probably have to pay a little out-of-pocket for your collision coverage deductible.
Most medical payments coverage plans do not have a deductible, and while this is also true for personal injury protection, a deductible may apply depending on the laws of the state you are in. All in all, you will want to contact your automobile insurance company to get the most accurate details regarding the requirements in your state and the policies of their company.