Enter your ZIP Code
to get insurance quotes in your area
Car insurance rates for hybrids and electric cars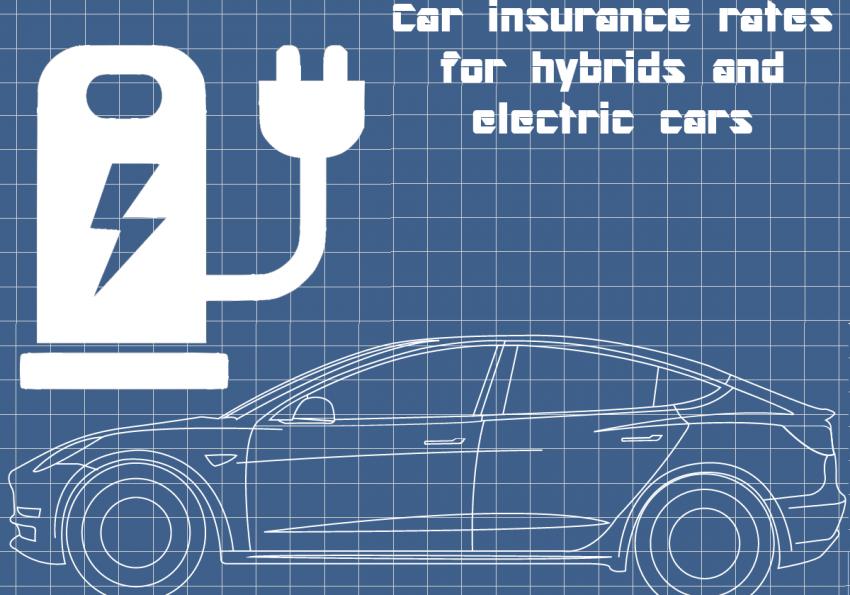 Besides a house, an automobile is one of the most expensive purchases a family or individual will make. The average cost of an automobile is well over $20,000 and will cost its owner additional money for fuel and maintenance. For most vehicles, the fuel will be either gasoline or diesel. Advances in battery technology in recent years have enabled automobile manufacturers to introduce electric cars and hybrids into their product lines. A hybrid car uses both an electric motor and a gas powered engine to propel the vehicle. An electric car is powered solely by a battery. The cost of electricity is generally cheaper and more stable than gas prices and vehicles using the technology have lower emissions than gas powered cars. This makes them an attractive green alternative for many car buyers.
Another cost component involved with owning a vehicle is car insurance. Due to the extensive financial impact of automobile accidents on individuals and society as a whole, virtually every state requires vehicle owners to carry insurance. And the few who don't mandate it, require vehicle owners to either exhibit other proof of financial responsibility or make it clear that drivers who cause an accident will be held personally liable for any resulting damages.
The price of car insurance is driven by many factors such as the type of coverage of choose, your personal profile, and the make and model of your car. All things being equal, the more your car costs, the more it will cost to insure it.
Cheapest Hybrids and Electric Cars to Insure
Hybrids and electric cars will generally be more expensive to insure than gasoline-powered cars mostly because the batteries are more expensive to manufacture and replace than an internal combustion engine. In the event of an accident, repairing a battery will cost more so insurance companies pass that along to consumers by way of higher premiums. Within the class of electric vehicles, the higher-priced models like Tesla can cost over a thousand dollars more per year to insure than lower-priced models like the Mitsubishi i-MiEV. Cars that are 100% electric may cost a bit more to insure than hybrids.
What Kind of Coverage Do I Need for Hybrids and Electric Cars?
Most states mandate that vehicle owners carry liability insurance. If you are at fault for causing an accident, any losses suffered by the other party may be your responsibility. Your liability insurance will help cover their property damage and medical bills if they are injured in the crash. A liability insurance policy will have a maximum amount that the carrier will pay out on your behalf. If the damages you cause exceed that amount, you may be held personally liable to make up the difference. Each individual state will set its own minimum amount of coverage for liability insurance, but many drivers seek to buy higher dollar levels of protection in order to give themselves a better cushion against financial catastrophe.
The amount and type of mandated car insurance vary from state to state. Some states require vehicle owners to also carry personal injury protection or uninsured/underinsured coverage. Personal injury protection is a type of insurance that will help pay for your own medical bills after an accident, even if the wreck was your fault. If you are involved in a serious accident with either an uninsured or underinsured driver, you could be facing real financial exposure to cover your bodily injury or property damage losses. Uninsured/underinsured policies would make you whole in such a case. Owners of electric and hybrid vehicles should consider getting both of these coverages, or at least as much coverage as your budget allows.
Cheapest car insurance companies for hybrid vehicles - California
| | | | |
| --- | --- | --- | --- |
| | 1st | 2nd | 3rd |
| Honda Civic | Mercury, $1,321 | Allstate, $1,671 | 21st Century, $1,711 |
| Hyundai Sonata | Mercury, $1,358 | Allstate $1,664 | Auto Club, $1,756 |
| Subaru XV Crosstrek | Mercury, $1,290 | Allstate, $1,487 | 21st Century, $1,618 |
| Toyota Highlander | Mercury, $1,214 | 21st Century, $1,399 | Allstate, $1,672 |
What Hybrid and Electric Car Add-on Coverage Do I Need?
In addition to the auto insurance coverages already mentioned, there are additional protections that owners of electric and hybrid vehicles should consider. Collision insurance helps pay to repair your car after an accident, even if you were at fault. Since hybrids and electrics are expensive to repair due to their advanced technology, it may make sense to buy collision, especially if it is a brand new car. Keep in mind that any collision policy will have a deductible, which is the amount of money you must first payout yourself before an insurance policy starts to pay damages.
Some risks that can damage your car are essentially out of your control, such as weather damage and theft. Comprehensive insurance is the name of the coverage that protects your vehicle from such damages. A major hurricane in the Gulf states or tornadoes in the plains states can cause all sorts of property damages. Theft and vandalism plague drivers everywhere and hitting a large animal on a back road can cause a surprising amount of damage to a car. Comprehensive insurance would generally cover all types of losses. Finally, electric and hybrid owners can avail themselves of roadside assistance, gap insurance, and other niche coverages. Ask your insurance carriers about their menu of protections.
Do Different Kinds of Hybrids and Electric Cars Have Different Insurance Considerations?
As we've mentioned electric and hybrid vehicles are generally more expensive to insure than gas-powered cars, and electric vehicles will usually be a bit more expensive to insure than hybrid vehicles. The luxury models or trim lines will also add to the cost of your annual premiums. Expensive electrics, interior materials, and high-end audio components can inch your premiums upwards, so take that into account when purchasing your vehicle.
How Else Can You Save On Car Insurance?
Ask anyone in the car insurance industry on the best way to get good rates and one answer stands above all others. And that is, motorists with a safe history of driving get preferred rates. Across the board, every insurer will give you a break on price if you have no accidents or serious moving violations on your record. Other factors like your credit rating, your age, your place of residence, and other factors will influence the cost of your insurance. Finally, you should get free price quotes from as many insurers as you can. You will find that insurance costs can vary significantly and if you shop around, you will save lots of money. Our free online pricing tool at General.com will make your search for discounts quick and easy.