Enter your ZIP Code
to get insurance quotes in your area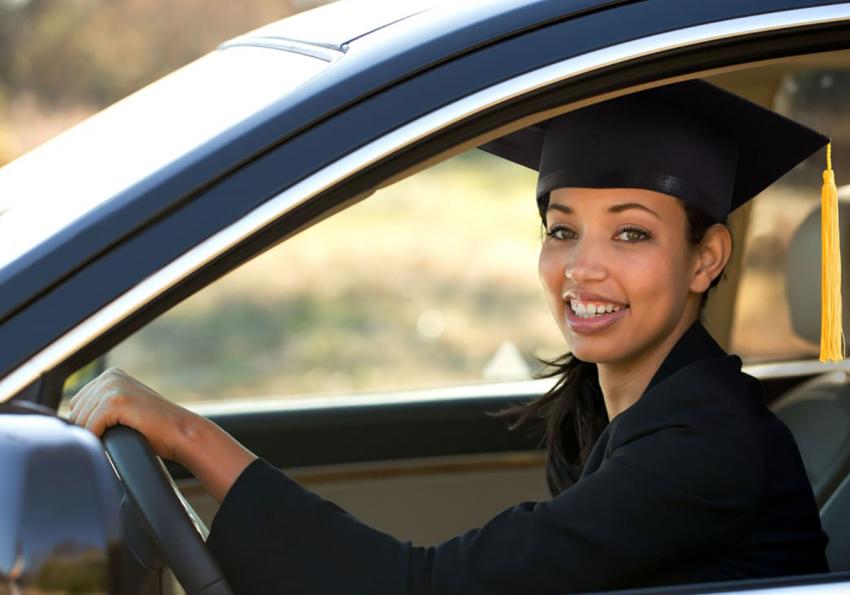 The excitement of your first car, the one that was actually going to be all yours, still sits in your memories somewhere. It's a memory of freedom, and the endless possibilities of destinations, and adventures that lay down roads you've yet to freely traverse. Something to not just call your own, but that can get you to new places, to jobs, and at the end of the day…back home. You're almost there, but it's time to think clearly and make sure all of your bases are covered.
Can A Minor Buy A Car?
It will entirely depend on the laws of the state you live in, as to whether a minor can hold a title to a car or not. First of all, they will have to be a licensed driver to actually register the vehicle in their name. Beyond that, every state will have different requirements as to who can hold a title to a car, meaning who can own it, and what is needed for that to be true. Definitely look into your local laws before going too far down the road of actually purchasing a vehicle for your teenager. It may end up being more prudent to just have them insured under your policy if the state laws won't allow them to own a car yet.
Understanding Your Car Title
It's going to be really important that you understand all of the aspects and responsibilities behind owning a car. One of the first, and most important, pieces of information is understanding what your car title actually is, and what it means.
Your car's title is the document that denotes ownership of the vehicle in accordance with your individual state's laws. This is the official document on file with the government at your local Department of Motor Vehicles that will state you are the legal owner of a vehicle. What does that mean exactly? It means you are responsible for what happens with, and to, this vehicle, and that you need to report to the authorities any major problems or transactions. Does this mean you need to tell them when you're getting an oil change? No. It means if your vehicle is involved in major accidents, needs to scrapped, or is going to be sold, it's up to you to report all aforementioned transactions to the state. The laws differ from state to state in regards to title transfer, but make sure you go through the proper channels if the vehicle is no longer going to be in your possession You will be considered the primary owner if proper title transfer isn't done, and therefore responsible if it's used in the illicit activity or an accident. Cover your bases and check the local laws with your DMV.
How To Assign A Car Title To A Teen
Like most things involving cars, whether a teen can be assigned a title of a vehicle, or not, is going to vary from state to state. In most states, once a teenager reaches the age of 18, they are a legal adult, and therefore able to own a car. If the individual is considered an actual minor, then it might be a bit more difficult for them to become a car owner.
In some states, car dealerships aren't allowed to sell cars to minors without an adult guardian present. Even in ones that may allow it, the dealerships themselves may be very wary about filling out all of the paperwork without an adult legal guardian present. They won't want to be held accountable for coercing a minor into buying a car they shouldn't have, so having an adult there will be necessary for the majority of the time. Minors may be able to make contacts they've signed null and void, which is the main factor in dealerships assessing this risk.
In the end, it will depend on your state's laws, but with an adult guardian present and part of the transaction, your teen may be well on their way to owning their first car.