Enter your ZIP Code
to get insurance quotes in your area
Can I Use Out-Of-State Car Insurance?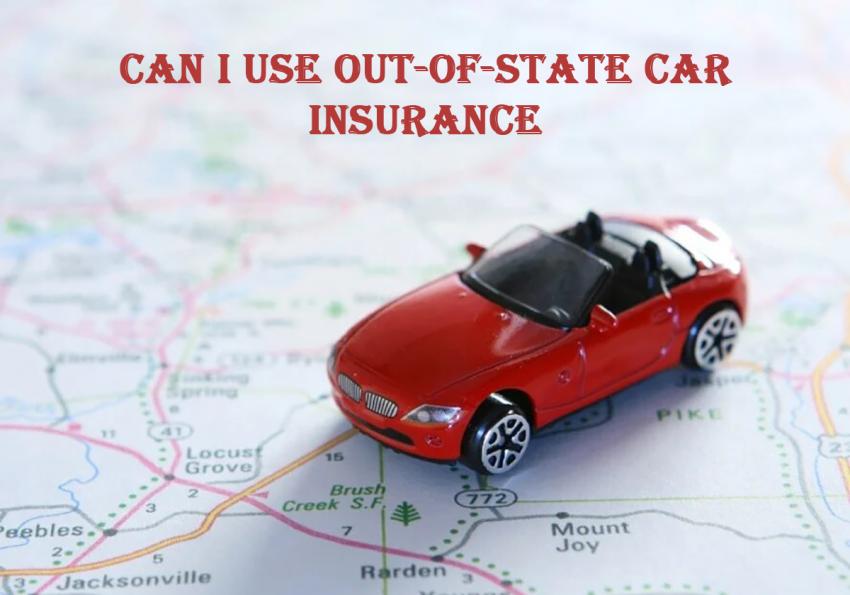 Automobile insurance has many benefits and is required by law in the vast majority of states. With an auto insurance policy, drivers get financial protection in specific situations. There are multiple different kinds of insurance policies required, though some states have different requirements than others. The car insurance minimum limits in the state of California will be different than the limits in New Jersey, for example. Some states require personal injury liability and property damage liability insurance, and no other types of insurance for the minimums. Other states have requirements like personal injury protection, uninsured motorist coverage, and UIM coverage. Optional insurance add-ons are also available, which provide additional financial protection. If a person is involved in an accident, having a valid car insurance plan can be the difference between paying tens of thousands of dollars in damages and only paying for your deductible. Balancing the financial limits of your car insurance plan with your premiums and deductibles is an essential part of purchasing coverage. Making sure you have the right policy for your specific situation is essential. An often asked question is whether or not a person can use out-of-state car insurance when driving in a state different than their own.
Does My Insurance Cover Me When I'm Traveling Out of State?
Every major car insurance company in the United States allows people to drive anywhere in the country, as well as Canada while maintaining insurance coverage. This is the case when a person is traveling or visiting. If, however, a person is permanently moving to another state, the requirements for their coverage will change. A person's coverage requirements are dependent on the current permanent address of the driver purchasing the policy and, in some cases, the current permanent address of the driver when a person who lives in another area is the owner of the vehicle. There are a few other exceptions as well. If you are moving out of state, it is essential to contact your DMV to determine what the minimum limits for your insurance policy are. Most auto insurance providers do not offer car insurance plans below the minimum limits in any given state.
What About When Permanently Moving To A New State?
If you are permanently moving to another state, you will need to check for the new requirements in your state. This can include not only changes in the minimum limits for car insurance policies, but there also may be different requirements for automobile inspections, auto registration, and more. Some states have additional laws, such as how dark tinted windows can be. If you have any questions about what the requirements are for your vehicle or your vehicle's insurance, contact the DMV in your state for the latest information.
What About Out-of-State Car Accidents?
People are at risk of getting in an accident whether they are driving in their state or another one. If you get into a vehicle accident while driving outside of your home policy's state, you may have questions about how your vehicle insurance will work. In this circumstance, auto insurance claims are processed in the same manner as the state the policy was purchased in. The first step is contacting your automobile insurance provider to start the process of filing a claim. If you are driving in a state that is considered at fault, which most states are, an insurance investigator will work to determine which driver was at fault for the collision. The at-fault person, or their insurance company, will have to pay liability damages.
What Happens When Different States Have Different Coverage Requirements?
If states have different liability requirements, which most do, your limits will adjust for that particular instance to the limits of whatever state you are traveling in. A person's auto insurance plan will 'increase' to meet the minimum limits of the state the accident occurred in. This is true even if the limits in the state where the accident happened are significantly higher than the limits of your home state. There are a few states that have additional rules about insurance coverage for vehicles.
Final Notes
With your car insurance policy covering you for your state and the other United States, plus Canada, you are well protected if an accident occurs. Make sure you get the minimum limits you need to cover the costs if you are found to be at fault in an accident. There are numerous ways to save money, including adjusting your deductible, taking advantage of policy discounts, adjusting your limits, and shopping around for automobile insurance. Here, you can find the top tools to get the best rates for car insurance available.