Enter your ZIP Code
to get insurance quotes in your area
What States Require Sales Tax Be Paid For Total Loss Settlements?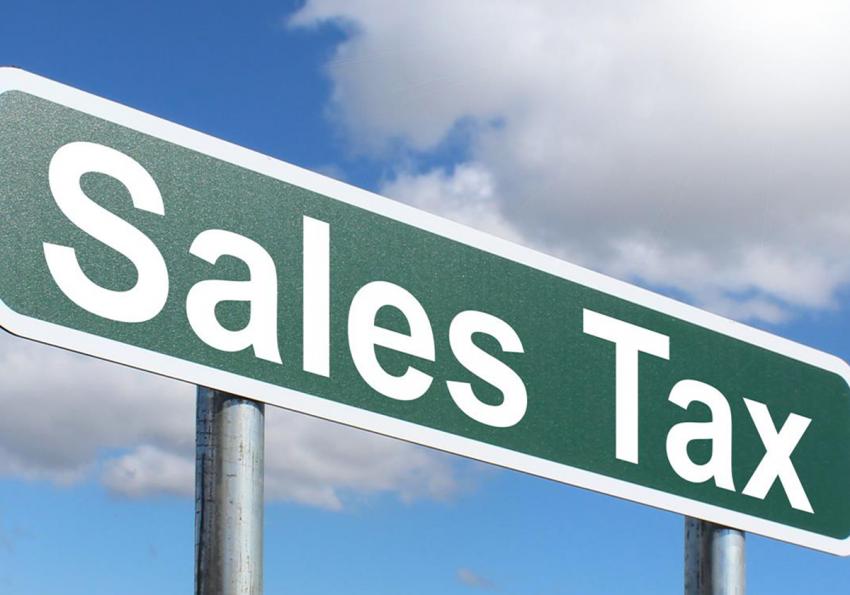 When you get into an automobile accident, the insurance provider that will be covering the cost will do an investigation. This can be incredibly stressful as you wait to see if your claim is accepted or denied. Going through the proper steps if you are involved in a car crash is essential, and can help you increase your chances of having a claim accepted. There are multiple types of insurance, which is another consideration. Different types of insurance cannot cover the exact same expense, though you can sometimes use a combination of multiple insurance policies in conjunction with each other to get your expenses covered more efficiently. That said, determining external expenses you may need to cover is also important. Many people have questions about whether or not sales-tax needs to be paid on total loss settlements.
States Have Different Laws
There are a few different claim types. A first-party claim is filed against your own insurance carrier, regardless of who is at fault in the accident. A third-party claim is filed against another person's insurance carrier, also called an at-fault carrier. In most cases, on a first-party claim, your policy will indicate if you are eligible for reimbursement for the sales tax if your vehicle is declared to be a total loss. Most insurance providers do pay for sales tax on all claims if they are first party claims. Each state has different laws when it comes to car insurance, and they can also have different rules and regulations when it comes to paying for sales-tax on a total loss settlement.
Information On Some States
There are many different laws to pay attention to, and contacting the DMV in your state can help you get the information you need in regards to sales-tax. More efficiently, you can contact your auto insurance provider to get details. From Alabama to Wyoming, systems and processes work differently. In Alabama, for example, the legal citation does not apply to third-party claims. This is also true for Alaska, Arizona, Arkansas, and California. States like Colorado, Connecticut, and Florida have citations that apply to third-party claims in addition to first-party claims. Also on the list where the citations do not apply to third-party claims are Georgia, Hawaii, Illinois, Maine, Minnesota, Nevada, New Jersey, Oklahoma, and Wisconsin.
More States Were The Citations Can Apply
Other locations where the citations apply to third-party instances include Indiana, Kansas, Kentucky, Maryland, Mississippi, Nebraska, New York, Ohio, Oregon, Pennsylvania, Puerto Rico, Tennessee, Utah, Vermont, Virginia, Washington, and West Virginia.
When You Have To Pay Sales Tax
If you are in a state where you have to pay sales tax, it can be a good idea to set aside some money to make sure you have it in case an accident occurs and you need it. Not being able to pay the proper taxes on your vehicle can delay the receipt of a new vehicle or your check. There are numerous ways to save money. Looking into these can be fantastic when it comes to keeping more money in your bank account. This website offers free quotes on auto insurance, from multiple companies. Checking for better rates every few years is a great way to save up to 20% or more on your car coverage policies.
The Many Ways To Save
Saving on automobile insurance can be impactful on people's lives. One of the best ways to pay less for car insurance is to compare quotes from multiple companies. Using the tools on this website, you can quickly and easily do this. Outside of this, making sure you are not purchasing too much auto insurance, or too little, is incredibly important. The free quote tools here allow you to both compare rates and apply the discounts you qualify for. There are many top car insurance companies, and each of these has its benefits. Read this website's reviews and get the pros and cons of the companies you are considering.
Final Notes
Getting the top knowledge and understanding of the transactions that happen after a car crash is essential. There are many blogs here, answering people's questions whenever they have them. Some states do require sales tax to be paid for total loss settlements, while others do not. The list above gives you the basic details, but keep in mind that each state has different rules and requirements to consider. Once you have selected an auto insurance provider, you can get more information. In addition, you can contact your local DMV to get more information.