Enter your ZIP Code
to get insurance quotes in your area
What Is the grace period for car insurance payment?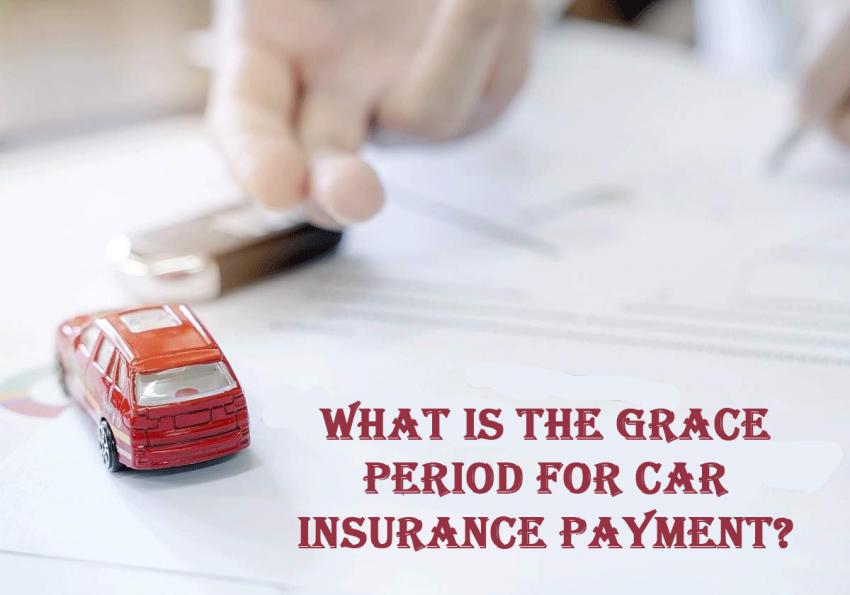 It is legally required that drivers maintain continuous car insurance coverage. To maintain uninterrupted coverage, individuals need to make on-time payments to their auto insurance providers. However, sometimes a driver fails to make their payment on time because they simply forgot to pay a bill or they misunderstood when a car payment was due. Rather than immediately terminating a policy and causing a driver to have a lapse in coverage, many car insurance companies will provide the late payer a brief window of time beyond the original due date to submit the amount owed and allow them to maintain their coverage. This window of time is called the grace period. If a customer fails to pay the due balance after the grace period has ended, they will officially become uninsured.
How Long Is An Insurance Grace Period?
The length of a grace period varies from one car insurance provider to another. While some states require auto insurance companies to provide a grace period to customers, some car insurance providers offer grace periods as a courtesy. However, a driver should never assume that their auto insurance company has a grace period for them to take advantage of and should make sure to confirm what leniencies their providers offer. Automobile insurance providers who serve high-risk clientele tend to have comparatively shorter grace period windows.
Are There Consequences For Letting Your Insurance Policy Lapse?
There are several consequences to allowing a lapse in automobile insurance. If someone has a lapse in coverage while continuing to actively drive a vehicle, that person is committing a misdemeanor violation and could be ticketed if stopped by law enforcement. If a driver has a vehicle collision without having an active car insurance policy, they are responsible for paying all medical and car repair bills out of pocket, the cost of which could lead someone to financial ruin. A lapse in coverage can also have financial implications beyond car repairs and hospital bills. It can lead to vehicle impoundment, and drivers will need to pay all towing and storage fees that accrue until they regain their coverage status. Further, drivers who don't maintain continuous coverage lose access to certain discounts and get classified as high-risk customers, all of which will cause their auto insurance rates to increase. People who undergo a lapse in coverage may also need to pay fees to reinstate their license plates and tags.
What Can You Do To Avoid A Lapse In Coverage?
Customers should make sure when they purchase their policy that they understand the payment schedule they're expected to stick to. Individuals should also determine whether their car insurance provider allows a grace period at all and, if so, how long it is and what payments they apply to. If their personal financial situation permits it, a driver can also set up automatic payments with their auto insurance companies to avoid missed payments.
Is There A Grace Period For Your Renewal?
Grace periods are only applicable to premium payments or installment payments. For example, those who pay monthly, quarterly, semiannual payments to their car insurance companies may be eligible to utilize a grace period. However, there are no grace periods when it comes to policy renewals. Unless a customer has set up an automatic payment plan, they are responsible for manually submitting payment for a policy renewal, whether the payment is in full or the first of a series of payments. In the absence of payment at renewal, auto insurance providers may simply assume that the driver has elected to begin a new policy with a different provider. If a driver tries to reinstate a policy after failing to renew, they may experience a lapse in coverage, or their provider may have them sign legal documents attesting that the customer made no claims or had any losses in that time period.
You Might Be Paying Too Much
Many people are paying too much for their automobile insurance policies. In some cases, this is because they have not researched rates in a number of years. Every two years, professionals recommend a person reevaluate their auto insurance needs. In addition, getting quotes from multiple companies can help you save. Different insurance carriers use different formulas to determine a person's premium. As a person gets older and other changes occur, a new company may be the best one to buy from. Other changes can include getting married, improvement of their driving record, improvement of a credit score in some states, and more. Use the free quote tools on this website to get the best prices for car insurance available in your area. Consider other ways to save as well. Auto insurance is a very competitive business, so many companies give out discounts for people who are statistically less likely to get into car crashes.
Look For Additional Discounts Too
Statistics play a big role in what people pay for their coverage plans. Those who are less of a risk to the insurance provider will often pay less overall. Variables considered can include things like age, marital status, driving record, grades, and more. In addition, discounts can come from having multiple car insurance policies listed on one plan or bundling your car insurance and homeowner's insurance by purchasing them both from the same company.
Get Free Quotes Here
Comparing multiple companies is a great way to save; the free quote tools here can get you the best rates for car insurance available. Numerous top companies are represented on this website. If you have not updated your auto insurance in a while, take some time to get quotes from multiple companies here. Each quote takes 10 minutes or less to do. Consider the companies offered on this website and remember that a balance between customer service, price, and convenience can sometimes be better than just going for the cheapest option.