Enter your ZIP Code
to get insurance quotes in your area
Short-term health insurance in Florida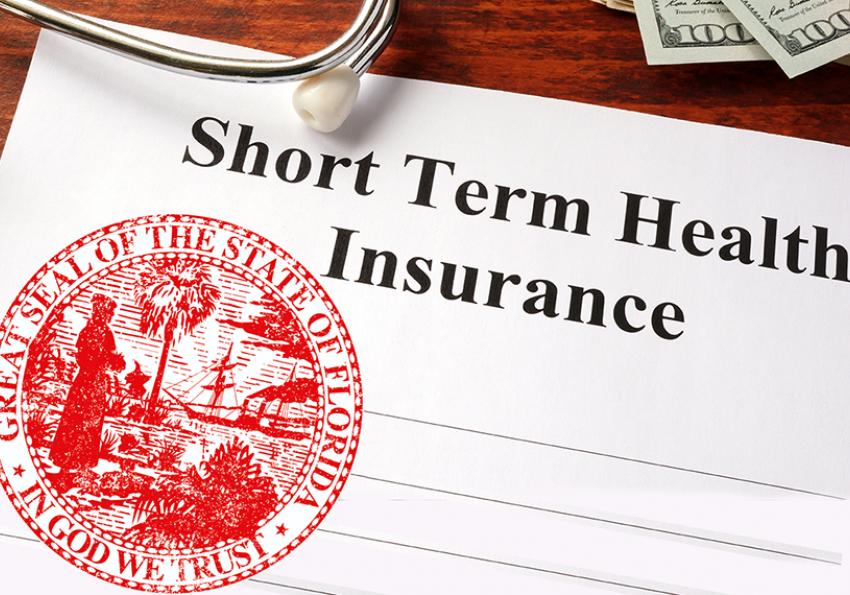 One of the essential things that people need to know when getting healthcare coverage is to double-check plan details when shopping for plans. While short-term health insurance plans in Florida can last for up to three years, each insurance company offers plans of different types and different lengths.
In most cases, short-term health insurance plans offer benefits that are related to emergency care. For people who do not require regular medical care and do not visit the doctor often or have expensive prescriptions, short-term health insurance coverage could be an excellent choice. These plans have fewer benefits than major medical health insurance plans but can be fantastic policies for people who are looking for affordable healthcare coverage in case of emergencies. Having a short-term health insurance plan may make you not eligible for guaranteed issue individual health plans, like HIPAA plans or COBRA plans, if you have lost insurance coverage recently from a group plan. Due to this, short-term health insurance might not be the best choice for you. That said, for people who are only in need of minimal coverage, these plans can be a great fit. Consider the risks involved with this type of plan, as well as your healthcare needs, when making a decision.
How Does FL Short Term Health Insurance Work?
Getting short-term health insurance in the state of Florida starts by looking at the companies that offer it. Insurance providers that have offered health insurance plans over the short-term in the state have included Aspen Insurance, Companion Life, Everest Prime, Independence American Insurance Company, LifeShield, National General, Standard Life, and UnitedHealthcare. Each of these companies weighs risk variables differently, so the pricing from one company to the next can vary.
In June 2019, Florida passed a statute that limited exclusions for pre-existing conditions on plans with terms of six months or longer. Health insurance plans cannot exclude pre-existing conditions for more than two years and are also not allowed to look back more than 24 months to determine whether an applicant has pre-existing conditions. Purchasing short-term healthcare insurance in Florida starts with utilizing the tools on this website. Get free quotes from multiple insurance companies to compare rates and get the best prices for health insurance available, whether you are looking for short-term policies or long-term plans.
Make sure to compare policies line by line and make sure that everything you are looking to have covered is included.
How Long Can Short-Term Plans Last In Florida?
In most cases, short-term health insurance policies can last up to 364 days, and in many cases, they can be renewed for an additional 24 months. Any short-term health insurance plan in Florida that lasts longer than six months tends to be more limited when it comes to exclusions, particularly those regarding pre-existing conditions. All in all, you can get these short-term plans, but keep in mind that insurance carriers are allowed to put a cap on their short-term plans, only offering shorter durations, and in some cases, prohibiting the renewal of the plans.
Which Insurers Offer Short-Term Plans In Florida?
Each year it is important to check up on which insurance providers are offering short-term plans in the state. Companies that have offered these types of plans include United Healthcare, Standard Life, National General, LifeShield, Independence American Insurance Company, Everest Prime, Companion Life, and Aspen Insurance; there may be others added each year as well. Remember that every few years you should reevaluate your health insurance needs and look for better rates on health insurance policies. Many variables affect the prices people pay for health insurance, and many people choose to look into better rates and policies whenever a significant life event occurs. These can include things like buying a house, getting married, having children, and more.
Find the top short-term health insurance plans at the best health insurance prices available using the tools here. By making an informed decision about your plan, and comparing prices, you put yourself in the best position for a healthier and less stressful future.