Enter your ZIP Code
to get insurance quotes in your area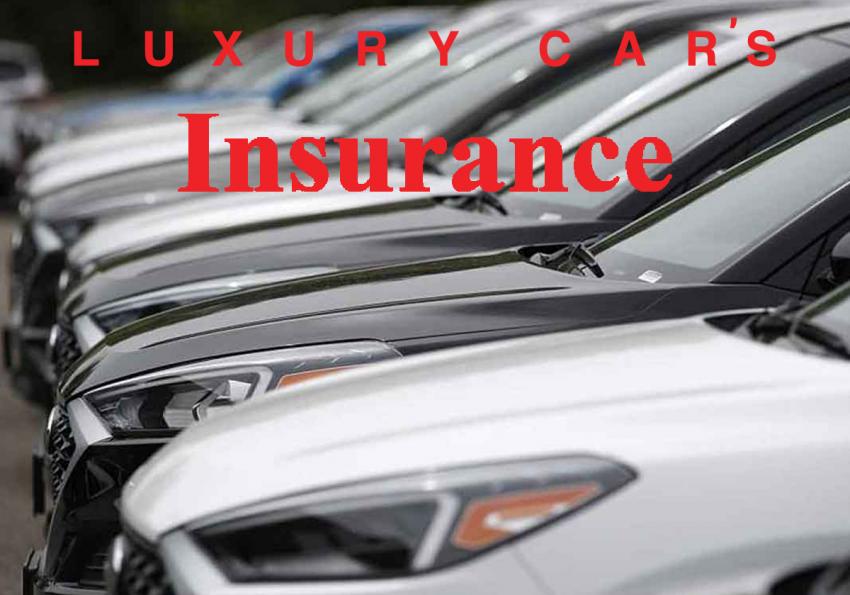 When cars get into accidents (a not infrequent occurrence) they can cause a lot of damage. It is estimated that an average fender bender results in about $3,500 worth of damage, and an accident that results in a serious injury costs over $60,000 in medical bills. A fatal accident can cause well over $1 million of total damage to people and property. Those stark numbers are the reason why virtually every state requires drivers to carry car insurance in order to legally operate a vehicle.
Luxury cars are built with high-quality parts and provide a high-performance driving experience. They ride smoothly and comfortably and usually have the latest and greatest when it comes to automotive electronics. This kind of quality comes with a higher price tag. And cars that are more expensive to manufacture are usually more expensive to repair. Car insurance is a variably priced product. The premiums you pay will be determined by the coverages you choose, your personal information, and the make and model of the car you drive.
Annual Infiniti Q50 insurance pricing
| | |
| --- | --- |
| Company | Insurance premium |
| Allstate | $2,466 |
| Farmers | $2,121 |
| Liberty Mutual | $1,944 |
| Nationwide | $1,506 |
| Progressive | $1,994 |
| State Farm | $1,762 |
| USAA | $1,367 |
Cheapest Luxury Car to Insure?
Different car insurers put a different emphasis on the various factors that go into pricing an insurance policy so, expect to see a wide range of prices for any particular luxury car insurance. The average cost of full car insurance coverage in the United States is roughly $1,400 per year and insuring a luxury car will generally add a few hundred dollars to that figure, if not more. Some luxury vehicles like an Audi Q5 or a Lexus RX will only add a couple of hundred dollars to your annual premium while Mercedes cars can sometimes cost more than a thousand dollars more than the mean. There are wide differences in prices for insuring the exact same vehicle, but if you have a safe driving record, you will inevitably see insurance prices at the low end of the spectrum. Drivers with strong credit are also rewarded with lower prices. Be sure to shop around for your insurance; don't just accept the first quote you get.
What Kind of Coverage Do I Need for a Luxury Car?
First of all, almost every state requires vehicle owners to carry a minimum level of liability insurance in order to register their cars. So that's pretty much a given. Liability insurance pays the losses suffered by the other party in an accident that you are at fault for causing. Losses are typically defined as property damage and medical bills from injuries sustained in a crash. Each state sets its own minimum amount of liability insurance that it requires its drivers to carry, but owners of luxury cars may well want to consider going above bare minimum coverage. Some states also require drivers to carry personal injury protection insurance (PIP) which will help pay for any medical bills you incur from an accident. PIP helps cover these costs regardless of who was at fault in the accident, so claims you need to make are processed quicker.
What Luxury Car Add-on Coverage Should I Consider?
If your car hits another vehicle or some other structure, collision insurance covers the cost of your repairs. If your luxury car is brand new it's a good idea to seriously consider getting collision insurance. Luxury cars use high-quality parts and materials and are typically more expensive to repair than other vehicles. Your car can face the risk of damages from factors. Comprehensive insurance protects against losses from storms, vandalism, theft, broken windows and other risks usually deed outside of your control. Luxury cars are more prone to theft, so this is something you may want to consider adding to your portfolio of protections. You can also consider such add-ons as roadside assistance and carjacking insurance. Do your research to find the right level of financial protection you need to feel secure.
Do Different Kinds of Luxury Cars Have Different Insurance Considerations?
Many luxury car owners prefer to use original equipment manufacturer parts (OEM) when having their vehicles repaired. They feel that part of the rationale for buying a luxury car is the high-performance construction of those vehicles. Many auto insurers offer OEM insurance that will ensure that these parts are used in any repairs of the insured car.
We all know that cars depreciate in value almost as soon as they leave the dealer's lot. If your leased or financed luxury car gets totaled it's possible that you may still owe more money than the actual book value of the car. Gap insurance will make up the difference between the two figures. You can also look for new car replacement insurance which, as its name implies, will insure that you can cover the cost of the same make and model of the vehicle if your car is written off after a serious accident.