Enter your ZIP Code
to get insurance quotes in your area
How Much Does It Cost to Replace a Car Door?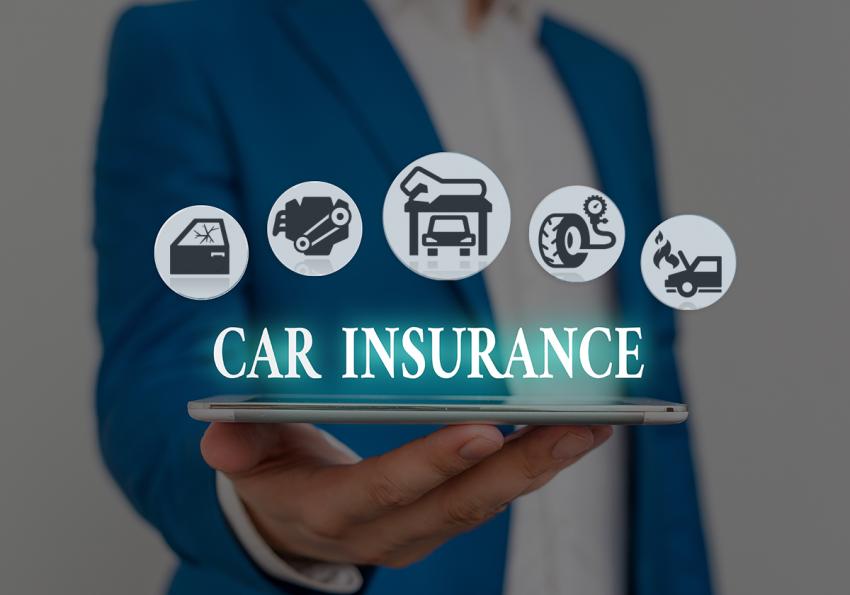 Most people think about car repairs that are needed after more major accidents when buying insurance plans. There are, however, many times where smaller events happen, and repairs can be needed. These can include getting a cracked windshield, paint scratches on the side of your car, and numerous other types of damages. Knowing what your auto insurance carrier will cover in these situations is essential. When you reach out to your car insurance company, you can ask them questions about what they cover and about whether your insurance prices will be affected if you file a claim.
One claim that is more common than people generally believe is car door replacement. Whether someone left the door open and backs out of their driveway and hits their garage, a person didn't realize your car was open and ran into it, or it has been dented by a car accident, knowing how much it costs to replace the door, whether you want to use a new or used door for the replacement, and whether your insurance covers the costs should be researched before the repairs begin.
The Price Of Car Door Replacement
Auto body repairs can vary significantly in terms of price. Numerous variables are taken into consideration, including the make and model of the vehicle being repaired, the extent of the damage, and the area of the country the repairs are being done in. For common auto body repairs, there are national averages available. These estimates will help you by providing the knowledge you need about the costs and whether or not your auto insurance provider will help pay for the damage. In some cases, it might not make sense to file a claim, as the repairs might not be significant enough in terms of cost and may raise your car insurance premiums.
While smaller dents will cost less to repair, larger and deeper dents cost more, respectively. It is possible, depending on where the dent is, that you will need to replace your door lock in addition to just fixing the dent. Additional fees will be charged to replace the lock in your car, as well as damaged or shattered windows. These costs can add up. Costs to repair the door can cost between $200 and $1,500 or more. Dent removal often costs around $400, depending on the dent size.
New Or Used Car Door?
Many vehicles that are in accidents get sold for scrap parts. Due to this, getting a used car door is not always difficult. If a person's engine is destroyed in an accident, and they sell their car for used parts, it is likely that at least a few of the doors on the vehicle were not affected by the crash. Getting used car doors can be a good way to save money on car door replacements. Make sure to get an estimate for how much your door would cost to get repaired before considering buying a new or used door. Some people like using original parts on their vehicles.
Keep in mind that if you get a used car door, there can be other expenses involved as well. When comparing prices between repairing a car door, buying a new car door, or buying a used car door, all of the possible pricings should be taken into consideration. Even if you get a used car door, the car door may need minor repairs to it or new parts inside, like for locks. Also, used car doors will likely need to be painted to match the color of your vehicle.
To keep things simple, many people choose to purchase a new car door. If your vehicle color has not changed since you bought it, a car door of the same color is likely available. These doors will have all new parts, and in some cases, they will be easier to install, keeping costs a little bit lower. Getting quotes from the auto body shop about how much each type of repair will cost is a good starting point.
Where Do I Replace My Car Door?
Depending on the circumstances surrounding your need to repair your car door, you may be able to file an insurance claim. If you file a claim with your insurance company, and it is accepted, it is best to take your car to a dealership that has a body shop on-site. Your insurance provider may be able to recommend places for the repairs as well. Dealerships are more likely to have easy access to new car doors from the factory directly. Many qualified body shops have access to these parts too though, and can give you the option between getting a used car door or a new car door. If you are paying out-of-pocket for the repairs, shopping around for the best prices is critical.
Final Notes
Deciding whether or not to file a claim is determined in part by whether or not the repairs are on the lower end or higher end in comparison to your deductible. It may make more sense to repair the car door yourself if the repairs are close to the price of the deductible, as your insurance rates will not go up. Contact your car insurance provider, as well as repair shops, to get the information you need to make the best decision.