Enter your ZIP Code
to get insurance quotes in your area
How much cost Dodge Charger car insurance?
Dodge Charger General Information
The Dodge Charger is a classic, and in its most recent iteration it offers a powerful motor with all the toys a driver could want. The price brings it within the grasp of the average buyer, compared to other performance vehicles in its class. The cost to insure the Charger is within range of the average car again making it an affordable option for car buyers. The few issues the Charger has stem from a cramped driver side cage and one of the lowest reliability scores on the market.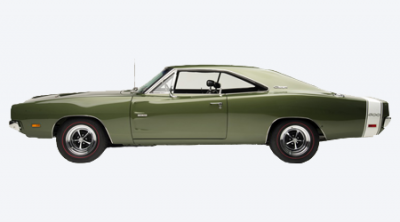 How much does it cost to insure my Dodge Charger
| | |
| --- | --- |
| Vehicle | Average Dodge Charger car insurance price |
| 2019 Dodge Charger | $4,793 |
| 2018 Dodge Charger | $4,615 |
| 2017 Dodge Charger | $4,505 |
| 2016 Dodge Charger | $4,338 |
| 2015 Dodge Charger | $4,177 |
| 2014 Dodge Charger | $4,012 |
Compare all Dodge Charger insurance rates.
No junk mail. No phone number. No fees.
The Dodge Charger features a 370 hp 5.7 liter V-8 engine and other options allow for a 485 hp engine. AWD is available but only with V-6 engine. The Charger doesn't offer a manual transmission but can still get to 60 mph in 3.8 seconds. The V-8 gets 12 mpg in the city and 21 mpg on the highway whereas the V-6 is a little better on mileage with 19 mpg in city and 30 on the highway.
Dodge Charger Safety Rating And Damage Threshold
The Dodge Charger has several driver-assistance features in its standard model including blind-spot monitoring, lane departure warning and lane-keeping assist, as well as forward collision warning. Its structure and safety cage are marginal according to the IIHS and the NHTSA gave it a five-star rating overall. The overall front star rating for both the driver and the passenger side was only four stars however. The damage threshold for the Dodge Charger is $23,617 base on 75% of $31,490. Total assessment will differ from state to state.