Enter your ZIP Code
to get insurance quotes in your area
How much cost Dodge Challenger car insurance?
Dodge Challenger General Information
The Dodge Challenger is an old school muscle car with few bells and whistles. It is however an affordable muscle car that has decent safety features and a four-star crash test rating from the NHTSA. Despite its safety rating and features it is somewhat expensive to insure. Several factors lead to higher insurance rates and in the Challenger's case it is due to potential for theft, it only has two doors, and options that give extra power can effect rates on the vehicle.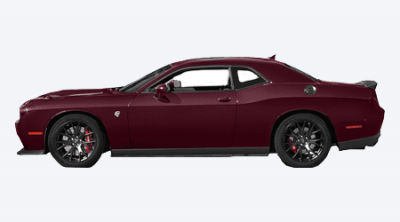 How much does it cost to insure my Dodge Challenger
| | |
| --- | --- |
| Car Model Year | Average Six-Month Insurance Cost |
| 2012 | $2,815 |
| 2014 | $3,223 |
| 2016 | $2,428 |
| 2018 | $2,683 |
| 2019 | $2,729 |
Compare all Dodge Challenger insurance rates.
No junk mail. No phone number. No fees.
The Dodge Challenger is mid-range muscle car with a powerful V-8 engine but with a lazier demeanor than other cars in its class. It's handling is good if casual and it can pick up the power when it needs to with its 485 horsepower 6.4 liter Hemi. Automatic transmission is recommended over manual for the loose feel of the stick shift. Options are available to increase horsepower up to 840. The Challenger isn't a flashy vehicle but overall it gets the job done.
Dodge Challenger Safety Rating And Damage Threshold
According to the IIHS the Dodge Challengers overall structure and safety cage was poor. Its overall rating for vehicle to vehicle front crash prevention was basic but its overall evaluation was marginal due to driver-side front overlap as well as acceptable ratings in roof strength and head restraint and LATCH ease of use. Despite some of its shortcomings it does offer blind-spot monitoring and rear-cross-traffic alert as well as adaptive cruise control and automatic high-beams. Damage threshold sits around $22,342 to $23,832 dependent on state total loss assessment.