Enter your ZIP Code
to get insurance quotes in your area
How much cost Dodge Caliber car insurance?
Dodge Caliber General Information
The Dodge Caliber is a four cylinder SUV that has the unique position of being a small car that sits high up like a bigger SUV. The Caliber had some issues with maneuverability, and the CVT constantly variable transmission was jarring for some. This vehicle is past its prime, and may be cheaper to insure as a commuter vehicle. Its age may also raise the price because of its past recall history.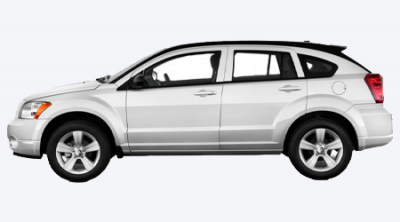 How much does it cost to insure my Dodge Caliber
| | |
| --- | --- |
| Model Year | Total Premium |
| 2012 Dodge Caliber | $1,149 |
| 2011 Dodge Caliber | $1,112 |
| 2010 Dodge Caliber | $1,086 |
Compare all Dodge Caliber insurance rates.
No junk mail. No phone number. No fees.
The Dodge Caliber is an oddball. It's a hatchback, and it's also an SUV, but it doesn't do either function any great favors. This vehicle does have some versatility, but it is a sluggish and awkward vehicle, that doesn't turn very well. It had a 148 hp 1.8 liter four cylinder engine, and came standard with a CVT, which could sap the battery of power.
Dodge Caliber Safety Rating And Damage Threshold
The Dodge Caliber had four recalls from 2006 to 2017. In 2006 the ABS control module was found to be faulty. There were also issues with rear hub mounting bolts, binding accelerator pedals, and an inoperable fire extinguisher. The Caliber offered very few safety features but still maintained a five-star rating with the NHTSA. IIHS had the Caliber's overall rating at marginal due to its poor protections for the driver's torso. The damage threshold of the Dodge Caliber is $4,779 which is 75% of the vehicle price. The threshold will vary by state.