Enter your ZIP Code
to get insurance quotes in your area
How to Get a Warning Instead of a Ticket?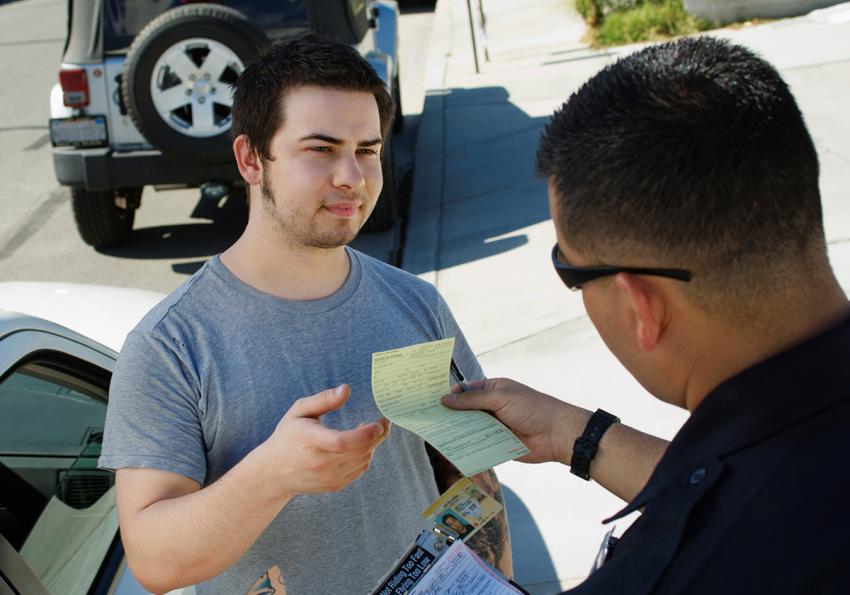 Many people are aware that getting an automobile ticket can have negative effects on their life. Not only are people hit with a one-time find, but many types of tickets can add points to a person's license, which affects their driving status, as well as what they pay on the car insurance premiums. There is a wide range of tickets that people can get, ranging from things like speeding tickets and failure to yield to no proof of registration.
Another ticket that can have a substantial effect on people's car insurance premiums, as well as other things, is proof of insurance tickets. While it may be possible to get a policy the same day that you are pulled over, it is a considerable risk to try this and not legal in many states. Most states have processes in place to catch people who are trying to take advantage of driving without an insurance policy. The risk far outweighs the benefits. Also, keep in mind that a person who utilizes a policy that is not valid, intentionally, can face even more considerable penalties.
With all of this talk about tickets, you may be curious as to how you can avoid getting them. The easiest way to avoid getting a ticket is by driving safely and obeying the law. However, if you are pulled over, you will want to know other strategies that can help you. There are also several things that you should not do if you are looking to get a warning instead of a ticket. Follow these tips to increase your chances of getting a warning instead of a ticket.
How To Get A Warning Instead Of A Ticket
Step 1 - Make The Police Officers Job Easy
Police officers like to get their job done quickly and efficiently when they make a stop. By pulling over quickly and turning your interior lights on, the officer will be in a better mood when they approach the vehicle. Additionally, keep your hands in a visible place and do not exit the car under any circumstance.
Step 2 - Be Respectful
Following along with step one, be respectful of the officer. People who are rude, argumentative, or angry, are more likely to get tickets. There are no guarantees when it comes to drivers getting warnings based on behavior, but being less confrontational will make the police officer's job easier to do, and they may be more likely to let you off with a warning.
Step 3 - Leave Excuses Out
Law enforcement officers hear excuses every single day, and they have heard most of them. Keep the answers to the questions that are asked brief, and also vague and noncommittal. If a police officer asks you if you know why you were pulled over, say no. Admitting responsibility is something that you should avoid. Do not argue with the police officers, and keep in mind that while they are issuing a ticket, they are not a judge.
Step 4 - Be Discrete
Officers have different levels of experience and can issue a different number of tickets from one to the next. You do not know whether or not you are going to be pulled over by a police officer that issues a large percentage of tickets, or one that issues a large percentage of warnings. If you do get a ticket, keep in mind that the law is on the officer's side. Speeding causes a larger percentage of death over other types of violations, coming in at over 30% of the deaths due to traffic accidents.
Step 5 - When To Fight A Ticket
Numerous things can happen when you are pulled over. The ideal result is a warning, though it is possible for you to get a ticket or the officer to cut you a break by giving a lesser ticket. Once you have received the ticket, you do have options, however. Less than 5% of drivers go to court when they get a ticket, and not many know that drivers will usually come out ahead if they do fight the ticket. In many cases, a lower penalty will be issued, and in some cases, a full dismissal of the ticket will occur. Many people go to court looking to make a deal that prevents the ticket from appearing on their driving record. This can help keep your license clean. Not only that, but it also decreases the likelihood that your insurance premiums will increase due to the violation.
Final Notes
If you get a ticket for not having proof of insurance, you can look to get an insurance policy as soon as possible. By presenting your new insurance plan at the police station, or to the court, you can get leniency in some cases. If you do get a conviction listed on your driving record, it may make sense to compare rates at different auto insurance providers to see if you can save money and keep your rates lower. The tools at American Insurance can help you accomplish this, providing free quotes on the top auto insurance plans out there.