Enter your ZIP Code
to get insurance quotes in your area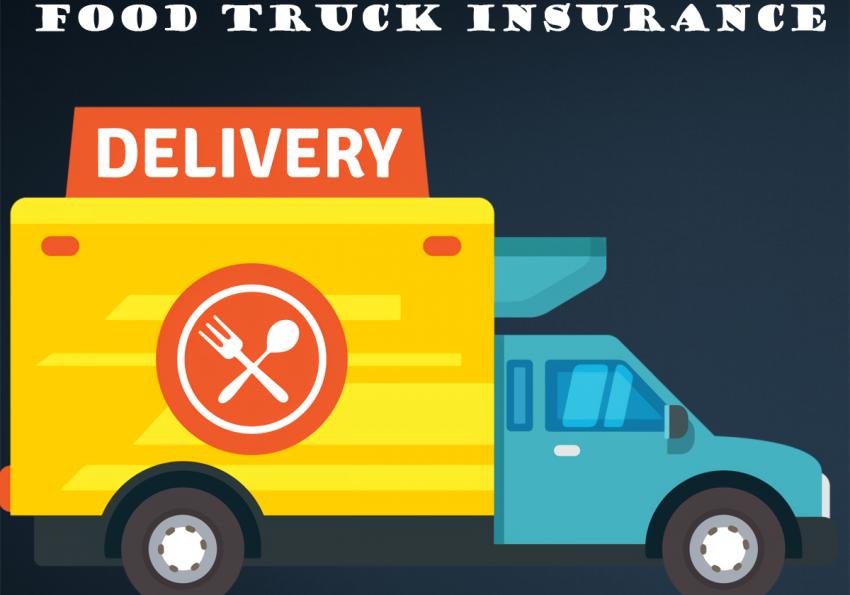 Food trucks are pretty ubiquitous these days in most cities. They offer workers and pedestrians a quick, tasty meal at a good price. It's hard to think of a cuisine that isn't being offered by a truck in a big city. Tacos, halal food, burgers, Asian food, everything right down to the all American hot dog can be found. Food trucks offer a way for big-name chefs to expand their brand and no name chefs to establish one. After all, they don't have the overhead of a brick and mortar restaurant. But that doesn't they have no overhead. Insuring a food truck is a bit more complicated than insuring a vehicle, or a brick and mortar restaurant for that matter. Essentially, food trucks are mobile businesses. The mobile part of the equation needs vehicle insurance, and the business part of the equation needs commercial business coverage. So, if you want to try your hand at the food truck business you'll need to make sure that you have the correct blend of coverage in order to protect your investment. Some elements of your insurance will resemble your family car insurance, but some will be unique.
What Is Food Truck Insurance?
To state the obvious, a food truck is mobile. It is driven to its location, fires up its equipment, and serves customers their meals. But because the vehicle itself is a business and not a personal or family transport, you will need commercial auto or truck insurance. Commercial auto insurance has many of the same coverages as your family car. Food truck owners with commercial vehicle coverage will get liability insurance in case they cause an accident while driving the vehicle. As in personal auto insurance, commercial vehicle liability coverage will pay damages to other parties who make claims. Commercial vehicle coverage will often bundle collision and comprehensive insurance together. Collision insurance will pay for repairing your truck if you hit something and comprehensive insurance will reimburse you for losses due to storms, theft, and vandalism, just as it does with car insurance. Your commercial policy will likely have deductibles and maximum payout limits like your personal insurance. Insurers will also look at your driving record when pricing your policy, as well as a host of other factors. Good credit will frequently help you get lower rates. An important thing to keep in mind is that your commercial vehicle coverage will only cover the truck itself. The contents of the truck will need separate business insurance coverage.
Food Truck vs. Food Trailer: Which Insurance Do You Need?
A variation of the food truck concept is the food trailer. The trailer or wagon has the food making equipment and is towed to its daily selling location. The insurance needs for a food trailer will be a bit different than a food truck. First, the vehicle that does the towing will usually need to be covered by a commercial policy even if the towing vehicle is not a truck. Check your state for the exact details because requirements can vary widely. The trailer itself is then usually covered by a rider, or extension, of the towing vehicle's insurance. Insurance is an important part of any business and it's a good idea to buy as much protection as you can comfortably afford.
What Insurance Do You Need For the Business Itself?
As we've mentioned, a food truck commercial vehicle insurance only covers the vehicle portion of the business. The food equipment and other business-related assets such as point of sale registers must be covered by a separate business property insurance policy. If any of the contents of your mobile kitchen are damaged by theft, vandalism, or extreme weather, your property insurance will cover your losses. It's a good idea to carefully catalog all your equipment. Talk to your insurer about the best way to protect your investment.
A food truck business will also need to take out commercial liability insurance. Hopefully, it never happens, but sometimes customers get sick from restaurant food. Your commercial liability policy would cover you from such claims. It also protects you in case one of your customers gets injured while in close proximity to your vehicle. Your policy will carefully spell out the details of your coverage, maximums payouts, and deductibles.
Finally, a food truck owner must provide appropriate workers compensation insurance for any employees you have on your payroll. Workers are generally not covered in your commercial policies. As you can see, although there are similarities to a personal vehicle, a food truck will have more complex insurance needs.
How Much Does Business Insurance Cost for Food Trucks?
Rates vary from state to state and they will vary according to the size and age of your truck. Like your personal automobile, trucks depreciate in value. On average, a food truck owner may be looking at total insurance costs of $5,000 per year, but be aware that there can be some pretty big swings in rates. Your portfolio of insurance coverage will include commercial vehicle coverage, business liability insurance, commercial property insurance, and worker's compensation. As we said earlier, food trucks don't have the same overhead as a restaurant, but they do have insurance requirements. As always, compare rates. Get quotes from as many brokers as you can. As with personal insurance, a savvy shopper will almost always find the best bargain. Try using our free online insurance quote tool at americaninsurance.com. We can help you get quotes easily with just s few keystrokes. No cost quotes are the best way to get the most bang for your buck.