Enter your ZIP Code
to get insurance quotes in your area
Adding A Driver To Car Insurance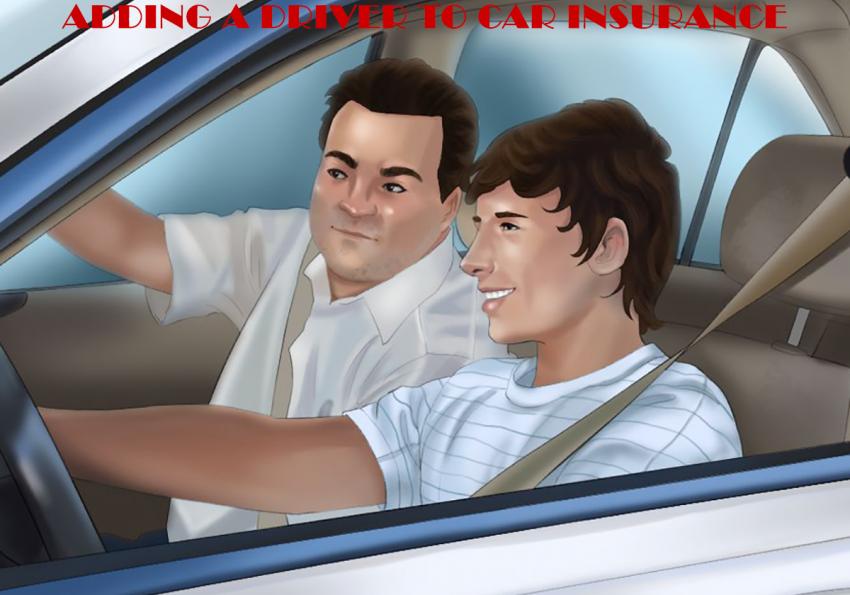 It's commonly thought that if you need to add more people to your insurance policy, then it's going to cost you an arm and a leg. More in this case, could actually turn out to be better, depending on the driver you want to add to your policy. Different insurance companies give discounted rates for customers depending on their age and driving record. If you are a younger person adding an older person onto your insurance, there's a good chance that your insurance rates will go down. The opposite is of course true as well because the younger drivers are considered more of a risk, but their driving history will still have an effect on the insurance quotes you'll receive. Make sure to shop around before committing to a policy, there may be a better rate right around the corner.
When You Need To Add Someone To Your Car Insurance
This is an important question to be able to answer because if your insurance company thinks someone else was driving your car when an accident happens, they may just deny your claim. If someone lives with you, has a valid driver's license, and has access to your vehicle, then you should make sure they are covered by your insurance. This may sound like overkill to you, but it won't be if your friend or roommate gets into a fender bender in your car. Ask the person that might use your vehicle to pitch in a little something for the cost, and you may be saving yourself a big chunk of change down the road.
How To Add A Driver To Your Insurance Policy
When you want to add a driver to your insurance policy, it's usually nothing more than a phone call to your insurance agent. They'll want to know the pertinent information about whomever you wish to add to your policy, but it should be informed that your addition has on hand.
The full legal name of the person being added to the policy
Social Security Number
Gender
Current traffic violations or accidents
The length of time they've had a license
Occupation
Date of birth
Once you've acquired all of this information, it should be a quick call to your insurance company and coverage will be extended to the new driver of your vehicle.
The Cost Of Adding A Driver To Your Car Insurance
Whenever a new driver is added to an insurance policy it will inevitably change the rates, but not always for the worse. Occasionally rates will even get better when an additional person is added to a policy, it's going to be dependent on a few factors.
If you are 21 years old and adding someone to your policy that is 35, with a better driving record, then you are most assuredly going to have your rates reduced. If you are 60 years old, and you add a 30-year-old to your policy, then your insurance rates will most likely go up. Insurance companies will divulge their system of value judgments to you in accordance with rates, but you may have to ask direct questions to find out the criteria. It's worth it overall, because you may save yourself a bundle by adding people to your policy, and then your car is also protected in case they need to drive it.